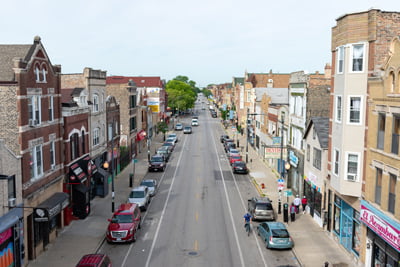 A colorful neighborhood overflowing with arts, culture, and community
In 2018, Forbes named Pilsen one of the "12 Coolest Neighborhoods Around the World" for good reason. This vibrant community is made up of a rich arts and culture scene and is home to a large Latino community, including many families. The neighborhood is located on the Lower West Side and is made up of historic buildings, single-family homes, and condos.
Colorful murals grace the sides of buildings throughout the area. There are also a variety of local art galleries and music venues. One of the most well-known is Thalia Hall, which is a historic theater known for bringing in a diverse lineup of comedians and indie artists. The National Museum of Mexican Art is also here.
School District: Chicago Public Schools
Local Information: Pilsen