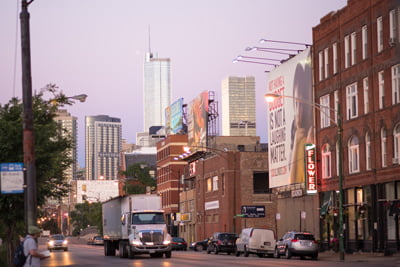 An active neighborhood with diverse influences and an eclectic atmosphere
North of the West Loop and a few blocks south of the Wicker Park is West Town. This melting pot of a neighborhood is a place where a diverse range of influences come together to create a unique, bustling enclave.
Here, historic buildings, brownstones, and apartment buildings make up the streets. Similar to Wicker Park & Bucktown, West Town is a great neighborhood for families and individuals who enjoy an eclectic mix of shops, restaurants, bars, and live music venues.
School District: Chicago Public Schools
Local Information: West Town Site
Niche Ratings: West Town