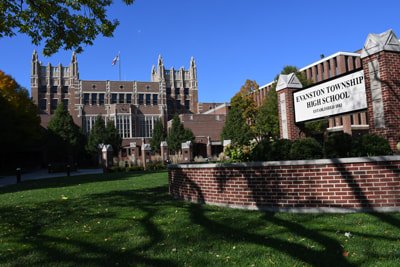 With over a hundred suburban neighborhoods in the Greater Chicago Metropolitan area, it can be hard to find the right fit for you and your family. With college town feel and amazing schools, please consider moving to Evanston.
Evanston: a Chicago suburb with a college town feel and great views of Lake Michigan.
As the hometown for Northwestern University, as well as top-rated public schools like Lincolnwood Elementary School and Evanston Township High School, Evanston is a bastion of education in the Chicago metropolitan area. Additionally, this suburb offers affordable bungalows, renovated Victorians, as well as newly constructed homes. Evanston also enjoys good bike-ability and convenient public transit options via METRA Rail and CTA Purple Line.
Evanston has many family activities: Greenwood Street Beach, where you can swim (with the purchase of Beach Tokens), rent kayaks, or simply relax to views of Lake Michigan. Perkins Woods is a small forest preserve that's perfect for easily taking in nature. The Block Museum of Art has amazing collections of Global Modern & Contemporary Art, Computer-Generated Art, as well as many other works.
Useful Links for Moving to Evanston
About Moovers Chicago
Moovers Chicago is a family-owned, professional moving company based in Chicago. We offer a range of services, including residential, commercial moving and storage services. We also have packing and unpacking services to further ease the burden of moving. No matter the size of the job, our first priority is to make your move as stress-free as possible.