Moving is consistently rated among the most stressful life events. Even considering moving is stressful; there are just so many steps and moving parts.
In an effort to alleviate a little of the burden, Moovers Chicago provides this guide to include some of the best information available; everything from neighborhood information to help narrow down target areas to checklists for pre-move, moving and post-move.
Please refer back as this guide often as it will be continually updated.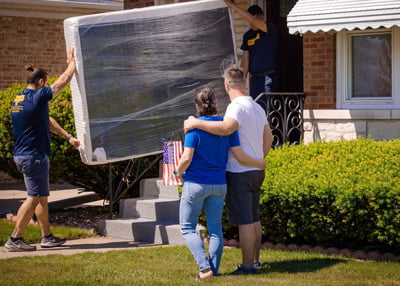 OFFICE HOURS
| | |
| --- | --- |
| Mon | 8:00 AM - 6:00 PM |
| Tue | 8:00 AM - 6:00 PM |
| Wed | 8:00 AM - 6:00 PM |
| Thu | 8:00 AM - 6:00 PM |
| Fri | 8:00 AM - 6:00 PM |
| Sat | 8:00 AM - 6:00 PM |
| Sun | 9:00 AM - 12:00 PM |
MOVING HOURS
| | |
| --- | --- |
| Mon-Sun | 7:30​ AM - 8:00 PM  |
| | (or until we finish the job) |
  5359 N Kedzie Ave Chicago, IL, 60625