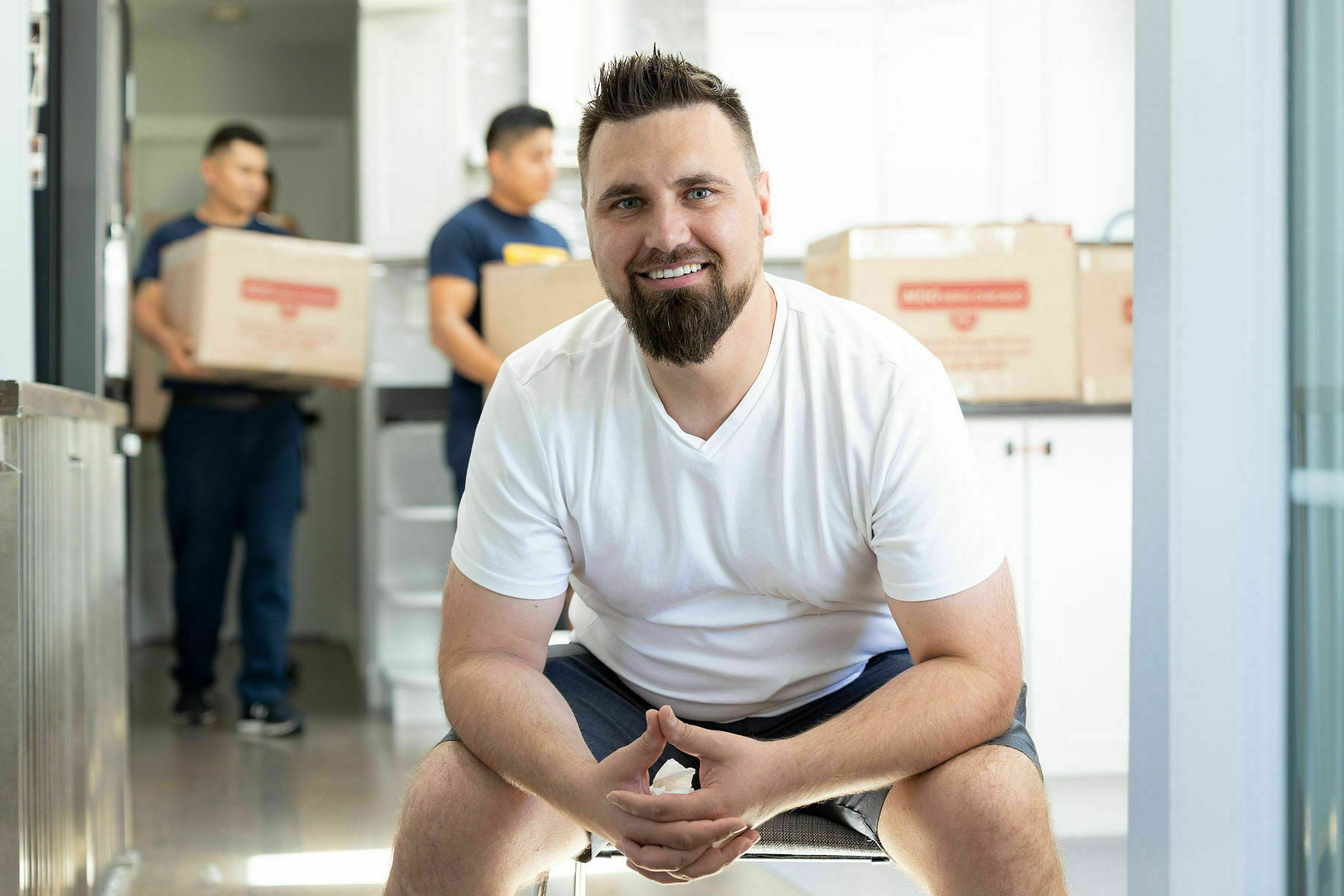 Your Move, Our Expertise:
Chicago's Trusted Moving Company and Local Movers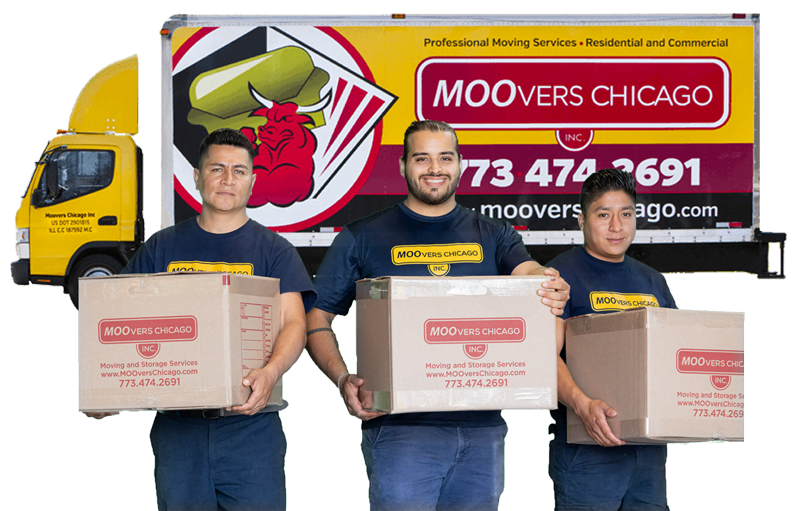 Moovers Chicago services all of Chicago, we are your local movers and have been for years. Commercial or residential moving, packing and unpacking, truck loading or unloading, you can always expect professional, efficient, and friendly service from us. You can trust our certified moving personnel to dependably and safely deliver your belongings.
While any move can seem daunting and chaotic, our team of professionals are here to help you through the planning, and scheduling of your relocation. From large corporate offices to a studio apartment, we have handled it all and we share that experience with you during your move. Tell us where the item goes and let our movers take care of the rest.
How We Can Help You Move Your Home Or Business?
Moving either your home or office is difficult. The stress of planning the logistics, the tedium of packing, as well as the literal heavy lifting involved with moving can all be effectively communicated and performed by your local movers; Moovers Chicago.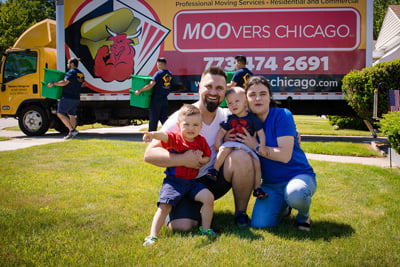 Residential Moving
Sometimes when your life changes, your location needs to change as well. Things get complicated. Let Moovers Chicago be your local mover and simplify your move.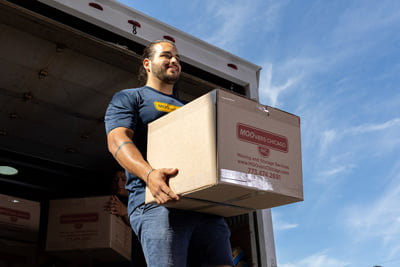 Commercial Moving
Moving office premises can't be taken lightly. The planning and logistics can require extensive time from your company. Let Moovers carry the burden of the move, while your employees keep your business operating.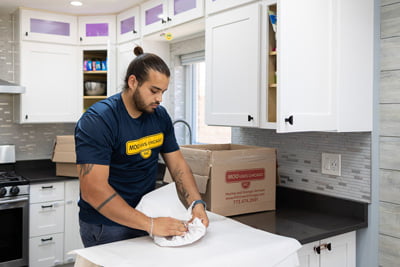 Packing / Unpacking Services
How many boxes do you need? How much tape and bubble wrap? Packing is hard work and it always takes longer than you expected. Unpacking is just as hard and tedious. Save yourself the pain, let our professionals handle it.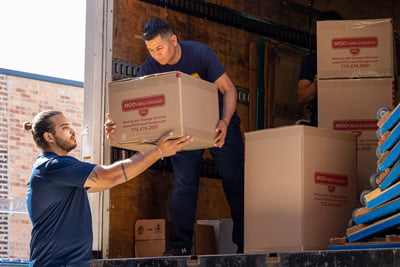 Sometimes you don't need it all. You may already have a truck, trailer or storage container, but lifting and carrying your furniture and boxed goods through hallways and stairs is just not possible. Let our professionals do the heavy lifting.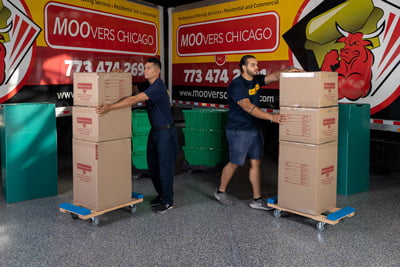 Have a gap between move out and move in? What do you do in the meantime? Avoid the annoyance of finding storage space and coordinating the logistics. Moovers provides safe, secure, temperature-controlled facilities for short or long-term storage.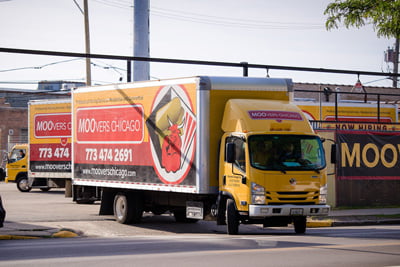 While we are Chicago experts, that doesn't mean that expertise wouldn't apply to a long-distance move. You can experience the same stress-free moving experience of a local move even if you are doing an Out-of-State move!
Why Choose Moovers Chicago?
We work hard to earn and maintain the trust of our clients. We achieve this by treating customers fairly and delivering stress-free moves.
Our fees are clearly explained; there are no hidden costs or clauses. We will always allocate the right number of personnel and give them enough time to complete the work properly. We keep it simple and efficient.
Then on moving day, our professional movers will arrive at the scheduled time with the proper supplies and equipment (truck, straps, blankets, etc.). Our moving specialists will carefully disassemble, pack and wrap furniture and household goods. After delivery, we will unpack, unwrap and reassemble as requested.
We strive to ensure our customer's satisfaction.  We are Chicago's local movers.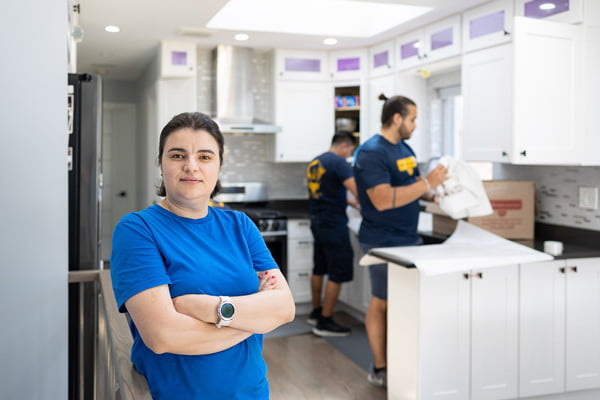 Moovers Chicago Inc. is a professional moving company located in Chicago that is family owned and operated. We offer residential and commercial moving services throughout Illinois. Our staff are trained and certified before performing any move.
Moovers Chicago is:
a Volunteer for Cradles to Crayons, Chicago
a Proud donor to Move for Hunger
a Proud financial supporter of IMAWA's yearly Scholarship
a Proud financial supporter of Local and State Law Enforcement Agencies
a Proud financial supporter of Illinois Firefighter's Association
Why Clients Love Us!
Just see what everyone says about us.
5 Stars on Yelp
Top 10 Movers in Chicago for 2020, 2021 and 2022
Angi Super Service Award 2021
A+ Rating with the Better Business Bureau
5/5 Customer Rating on BBB
Fully Licensed and Insured
Our Mission
Moovers Chicago is striving to achieve a flawless moving experience for our customers in times of transition. Customer satisfaction is the ultimate goal that drives every aspect of our business.
The quality of our service is built every day by knowledgeable customer service staff, and competent moving personnel in the field. Our trucks and the equipment we use in the field are of exceptional quality and provide us the ability to accomplish responsible, safe, and professional moves.
Our core values have been tested via the thousands of successful moves we've experienced throughout the Chicago Metropolitan area and are represented in the reviews our customers have left over the years.
We are Chicago's Local Movers.
Let the Most Trusted Full Service Chicago Moving Company Serve You Today!
The trust our customers put in us is well-earned. Every day we are charged to safely deliver the contents of their homes; all the practical and sentimental pieces of their daily lives. It's a responsibility we take very seriously. The key to fulfilling this responsibility is to be as prepared.
For example, the work we do before your "Move Day" is the foundation of being prepared. Everything from the selection and training of our moving professionals to the meticulous maintenance of our moving fleet is evidence of our commitment to a stress-free move for our customers. Before we even arrive at your door, we are prepared for success.
From our perspective, the final and most important part of being prepared is clear, concise and honest communication. Naturally this includes communication with our customers about fees, schedules, and expectations around the services to be delivered. It also includes communication with the moving teams about truck requirements, equipment (dollies, speed boxes, straps and harnesses) and moving supplies (boxes, moving blankets, shrink wrap and tape).
Moovers Chicago is Chicago's Local Movers.
What Our Customers Are Saying About Us
My Moovers team was incredible! Enrique, Juan, and Victor did a great job. They didn't let the bitter cold or blustery snow slow them down. I still don't know how they carry so many boxes at once. They were super efficient, friendly, and pleasant to work with. I haaaaate moving, but I hope I get this crew next time! Thanks again. 🙂
---
Kari Terzino
This was my first time using Moovers Chicago. They were ahead of schedule, so they called to see if they could arrive early. Enrique, Abner, Nick and Mariuin were extremely efficient and professional. They managed to finish my move in 3 hours, when the estimate was for 4-6. Would definitely use this company again!
---
Jamie Bushman
The Moovers team made my recent move to Chicago an easy process. Felipe, who led a team including Miguel and Jose, made a fantastic trio. They made sure everything got down, over, and up into my new place quickly and in perfect condition. While moves can be stressful, they made the day easier to manage, and everyone behind the scenes made sure I understood the costs and timing. Thanks, Moovers!
---
Amanda Carlson
Hired for a 3 bedroom apartment move and Marcos and his crew were amazing!! They completed our move very quickly - in half the estimated time. We came in waaay under the estimated cost! Would 100% use them for every and any move going forward. After a terrible experience with Two Men and a Truck around this same move I was very pleasantly surprised at how different this company was!
Book them and never look back!
---
Sara Mitchell-Guerra
These dudes are awesome! I cannot remember the names of all the movers, but Ceasar and his team were great! We gave them cupcakes after such an amazing job they did. Unfortunately there was an error on my end with giving them my number, but despite that they absolutely crushed our move! They were fantastic and I could not give them enough praise! They even performed under our estimated quote. My fiance and I could not be happier. They earned their tip fair and square. No damage to anything and all of our stuff was treated with care.
---
Allie George
We moved from Chicago to the suburbs today with this company. I am truly amazed by the professionalism level of their two guys - Abner and Caesar. They arrived on time and were very polite in their behavior. They climbed 3 level of stairs without even resting for a bit. They were very careful and diligent in moving our stuff without a single scratch or damage. I would like to recommend this business to everyone looking for movers service in Chicago area.
---
Ankita Ghosh
Click On Channels Below To View More Reviews