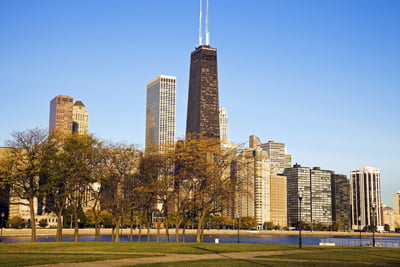 Chicago has neighborhoods for all preferences and temperaments: urban or suburban, historic or modern, energetic or tranquil. For those willing to do a little bit of searching, you can find the right neighborhood to call home. For those looking for picturesque views, historic architecture and luxurious atmosphere, please consider moving to Gold Coast.
Gold Coast: An upscale neighborhood for luxury living and accessibility to Lake Michigan
Nestled west of Lake Michigan, this affluent neighborhood is known for its picturesque streets and classic brownstones. Housing in Gold Coast is predominantly single-family homes and condos, with luxury high-rise apartments also available. Gold Coast is a great location for couples and families with means.
Outside of Gold Coast's residential areas, denizens can expect luxury shopping from big names as well as smaller boutiques. Overall, the neighborhood is known for its historic architecture and charming atmosphere.
Useful Links for Moving to Gold Coast
About Moovers Chicago
Moovers Chicago is a family-owned, professional moving company based in Chicago. We offer a range of services, including residential, commercial moving and storage services. We also have packing and unpacking services to further ease the burden of moving. No matter the size of the job, our first priority is to make your move as stress-free as possible.