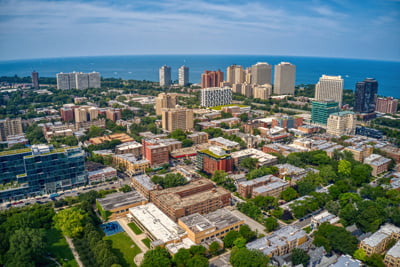 Home to a university and museums, Hyde Park is an education and cultural hub in Chicago. You may want to consider moving to Hyde Park.
Hyde Park: one of the most historically and culturally rich Chicago neighborhoods
Located on the lakefront in Chicago's South Side, Hyde Park is a neighborhood rich with history and cultural importance. Some of Chicago's significant institutions are located in Hyde Park, including the University of Chicago, the Museum of Science and Industry, and the Robie House.
Residents of Hyde Park are predominantly a mix of students, young professionals and families which makes for a diverse and vibrant community. Known for having more Nobel Prize winners (per square foot) than any other place on earth, Hyde Park can be have a very studious atmosphere with a lively, fun side.
Helpful Links for Moving to Hyde Park
About Moovers Chicago
Moovers Chicago is a family-owned, professional moving company based in Chicago. We offer a range of services, including residential, commercial moving and storage services. We also have packing and unpacking services to further ease the burden of moving. No matter the size of the job, our first priority is to make your move as stress-free as possible.