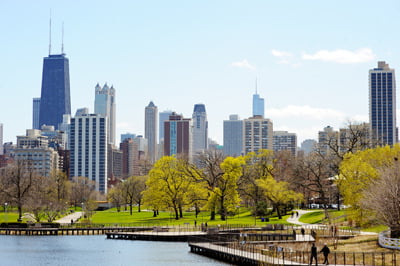 Finding your "right" neighborhood in Chicago may seem like looking for a needle in a haystack, but with a little persistence you find the best mix of characteristics that match your priorities and personality. As one of the largest neighborhoods you should consider moving to Lincoln Park.
Lincoln Park: A family-friendly neighborhood with a local vibe, green space, and many things to do.
Lincoln Park is one of Chicago's largest and most popular neighborhoods. Located north of Old Town and situated right on the lakefront, it blends urban living with a more charming, community-oriented feel.
Lincoln Park is a much sought-after area for families and young professionals. The neighborhood offers residents (and visitors) some of the best of Chicago with plenty of local shops and restaurants, abundant green space, and access to major attractions like the Lincoln Park Zoo and the Chicago History Museum.
Helpful Link for Moving to Lincoln Park
About Moovers Chicago
Moovers Chicago is a family-owned, professional moving company based in Chicago. We offer a range of services, including residential, commercial moving and storage services. We also have packing and unpacking services to further ease the burden of moving. No matter the size of the job, our first priority is to make your move as stress-free as possible.</p