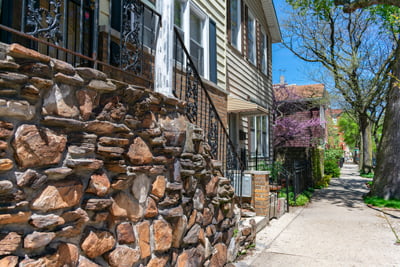 If you are looking for a youthful, energetic neighborhood then Little Italy / University Village is might be for you. Consider moving to Little Italy / University Village.
Little Italy / University Village: Two communities come together to create a friendly, youthful neighborhood
University Village and Little Italy are two smaller neighborhoods in the Near West Side. Little Italy offers Italian influence (obviously) and a community-oriented feel, while students from the University of Illinois at Chicago give University Village a youthful atmosphere.
Together, the area has an overall friendly, energetic atmosphere. W Taylor Street is the main hub of this Chicago neighborhood and is full of family-run restaurants and shops. The residential side is made up of condos, apartments, and historic buildings. The area is very walkable with lots of green spaces and is ideal for students and young professionals.
Helpful Links for Moving to Little Italy / University Village
About Moovers Chicago
Moovers Chicago is a family-owned, professional moving company based in Chicago. We offer a range of services, including residential, commercial moving and storage services. We also have packing and unpacking services to further ease the burden of moving. No matter the size of the job, our first priority is to make your move as stress-free as possible.