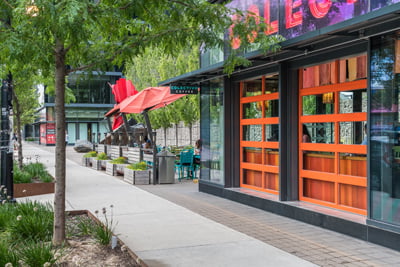 An increasingly popular neighborhood with amazing nightlife and restaurants, you can consider moving to Logan Square.
Logan Square: Trendy Chicago neighborhood with an artsy, indie vibe
Logan Square is a cool, trendy neighborhood that has recently become popular. It's a great place for creatives with a laid-back atmosphere with many of fun and funky places to explore, like neighborhood restaurants and bars, as well as local shops, and thrifting stores. The area also has a year-round farmers market that takes place on Sundays, and a vintage movie theater, Logan Theatre, that shows new releases, indie films, and cult classics.
The residential side of this Chicago neighborhood is a mix of old limestone homes, single-family homes, condos, and apartment complexes. Unlike Bucktown or Wicker Park, Logan Square still has some bargains to be found in terms of homes.
Helpful Links for Moving to Logan Square
About Moovers Chicago
Moovers Chicago is a family-owned, professional moving company based in Chicago. We offer a range of services, including residential, commercial moving and storage services. We also have packing and unpacking services to further ease the burden of moving. No matter the size of the job, our first priority is to make your move as stress-free as possible.