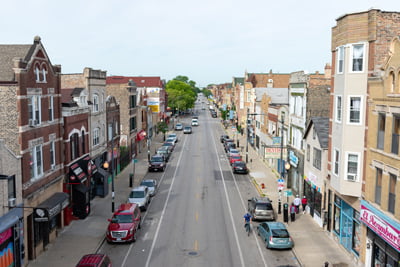 Looking for a vibrant, family-friendly but energetic community? You should consider moving to Pilsen.
Pilsen: A colorful neighborhood overflowing with arts, culture, and community
In 2018, Forbes named Pilsen one of the "12 Coolest Neighborhoods Around the World" for good reason. This vibrant neighborhood has a of a rich arts and culture scene. Additionally Pilsen is home to a large Latino community including many families. The community, located on the Lower West Side, is made up of historic buildings, single-family homes, and condos where colorful murals grace the sides of many buildings.
Find a variety of local art galleries and music venues in Pilsen. One of the most well-known is Thalia Hall, which is a historic theater known for bringing in a diverse lineup of comedians and indie artists. The National Museum of Mexican Art is also located in Pilsen.
Useful Links for Moving to Pilsen
About Moovers Chicago
Moovers Chicago is a family-owned, professional moving company based in Chicago. We offer a range of services, including residential, commercial moving and storage services. We also have packing and unpacking services to further ease the burden of moving. No matter the size of the job, our first priority is to make your move as stress-free as possible.