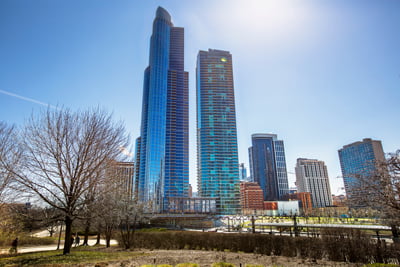 Looking for a bustling yet relaxed urban experience? You should consider moving to South Loop.
South Loop: All the perks of downtown living with access to museums and attractions
South Loop is located just below the Loop on the city's south side. Residents vary from working professionals to couples and families. The neighborhood is a mix of high-rise apartments, condos, and converted historic buildings.
A vibrant downtown feel, yet slightly more relaxed than many other downtown areas. You can find Museum Campus here, with Adler Planetarium, Shedd Aquarium, and the Field Museum. South Loop is also home to many jazz, blues, and music venues, including Buddy Guy's Legends. Historic districts like Motor Row, Printers Row, and Millionaire's Row on Prairie Avenue are also located here.
Useful Links for Moving to South Loop
About Moovers Chicago
Moovers Chicago is a family-owned, professional moving company based in Chicago. We offer a range of services, including residential, commercial moving and storage services. We also have packing and unpacking services to further ease the burden of moving. No matter the size of the job, our first priority is to make your move as stress-free as possible.