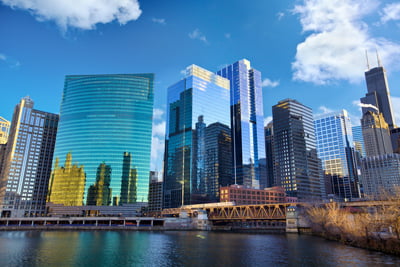 This is the heart of Chicago with all the benefits but with all the crowds. Considering moving to The Loop?
The Loop: The center of downtown Chicago, with access to major cultural attractions, parks, shopping, and dining
If you are looking for modern, high-rise living in the bustle of downtown Chicago, then the Loop is for you. Since it's the true center of the city, the Loop offers convenient access to attractions, other Chicago neighborhoods, as well as Lake Michigan.
Since all the major train lines converge in The Loop, transportation throughout the area is simple. In fact, The Loop derives its name from the fact the train lines form a "loop" around this area. Additionally some of city's biggest attractions are in this area (for example, the Art Institute, the "Bean", etc.), so it can be noisy and touristy. At the same time, it is in the midst amazing shopping and dining.
Useful Links for Moving to The Loop
About Moovers Chicago
Moovers Chicago is a family-owned, professional moving company based in Chicago. We offer a range of services, including residential, commercial moving and storage services. We also have packing and unpacking services to further ease the burden of moving. No matter the size of the job, our first priority is to make your move as stress-free as possible.