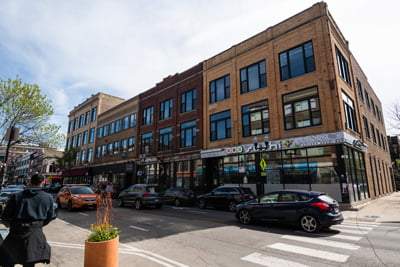 With a youthful, hip vibe, you should consider moving to Wicker Park / Bucktown.
Wicker Park and Bucktown: A trendy neighborhood with great shopping and dining
If you feel at home with an artsy, unconventional atmosphere, then the Wicker Park and Bucktown area is your ideal Chicago neighborhood. The heart of Wicker Park, known as "Six Corners", is lively and vibrant with a variety of local shops, hip restaurants, and live music joints… including some of the best coffee shops to be found in Chicago.
Housing is mostly historic buildings and brownstones with a few high rises in the mix. Wicker Park and Bucktown exude and energetic local vibe that attracts younger residents. The 606 Trail, a 2.7-mile-long urban greenway, is easily accessible for the many walkers, runners and cyclists.
Helpful Links for Moving to Wicker Park and Bucktown
About Moovers Chicago
Moovers Chicago is a family-owned, professional moving company based in Chicago. We offer a range of services, including residential, commercial moving and storage services. We also have packing and unpacking services to further ease the burden of moving. No matter the size of the job, our first priority is to make your move as stress-free as possible.