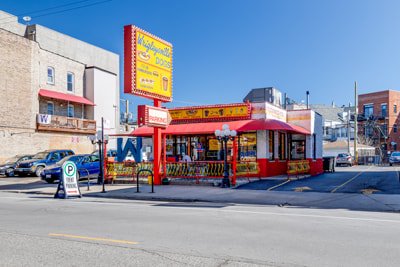 With historic Wrigley Field at its heart, you will find a lively, relatively youthful community. If this sounds like your type of neighborhood, you should consider moving to Wrigleyville.
Wrigleyville: A Place for Die Hard Baseball Fans
Wrigleyville is home to Wrigley Field. It's the oldest National League ballpark and has been home to the Chicago Cubs since 1916. Furthermore, the Chicago Bears also called Wrigley home between 1921-1970.
Wrigleyville, situated around the stadium, is a energetic place bustling with sports bars, restaurants, and (of course) souvenir shops. It offers residents (and visitors) a generally relaxed atmosphere that becomes frenetic during home games. Beyond baseball, you can find lively nightlife as well as fine dining.
Located within Lakeview, Wrigleyville is a energetic community comprised of mostly active young professionals and young families who love the sporty, fun lifestyle.
Useful Links for Moving to Wrigleyville
About Moovers Chicago
Moovers Chicago is a family-owned, professional moving company based in Chicago. We offer a range of services, including residential, commercial moving and storage services. We also have packing and unpacking services to further ease the burden of moving. No matter the size of the job, our first priority is to make your move as stress-free as possible.