Securing A Smooth Home Move With Moovers Chicago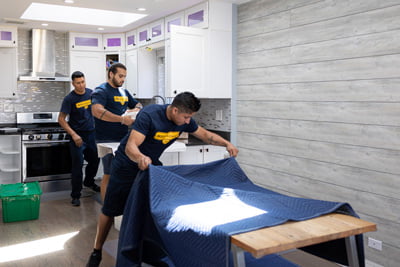 Whether you are moving to Arlington Heights or you are planning to leave the area for your next property, one of the most important things you can do to make it go smoothly is to move with Moovers Chicago; Arlington Heights' premier movers. We have been serving the people and businesses of the Chicago area for years, and are fully insured and licensed by the local government and authorities. You can have faith in our services, as we are accredited with the Better Business Bureau, and you can find many positive reviews from our customers on their website, as well as on sites like Yelp and Google Reviews as well.
What To Do In Preparation For Your Arlington Heights Move
The main thing that you are going to need to prepare and get ready for is packing, because this is obviously the most time consuming and significant part of your preparations. You should really take a look through each of the rooms in your home in the weeks before moving day, and start to pack up the things that you aren't going to use such as decorative items, towels and fabrics that aren't in regular use. You should also think about packing the delicate items such as electricals, and if you don't have the original packaging for your TV we can also provide a TV box to help you get this safely to your new place.
As you get closer to moving day, you should then plan for the items that are in regular everyday use, and if you have friends or family that can help with cooking and washing facilities the day before, then this can help too. Make sure that everything is boxed and ready to go, and any larger items such as wardrobes that can be dis-assembled to smaller parts have been, which will make transporting them easier. If you don't want to do this yourself, then we do also have a service that can help you with this aspect, as well as being able to assemble these again once you have arrived in your new Arlington Heights home.
What To Expect On Moving Day
One of the things that you will need to do is make sure there is space available for our truck at both the property you are leaving and your new home as well, so you may need to prepare for this and secure that space early. We also ask that you keep pets and children away while our staff are working, to make sure they aren't hurt during the move. You will be amazed at how quickly and efficiently our team can move your worldly possessions, even the bulky items such as your couch moved with skill and care.
A short time later you will see the process in reverse, as everything is skillfully moved into the appropriate rooms within your new home in Arlington Heights. Our team leader for the job will stay in contact with you and keep you updated during the process. Then we hand the rest of the work over to you, as you start the unpacking process and relaxing in to your new home!