10 Reasons You Should Move To Your New Berwyn Home With Moovers Chicago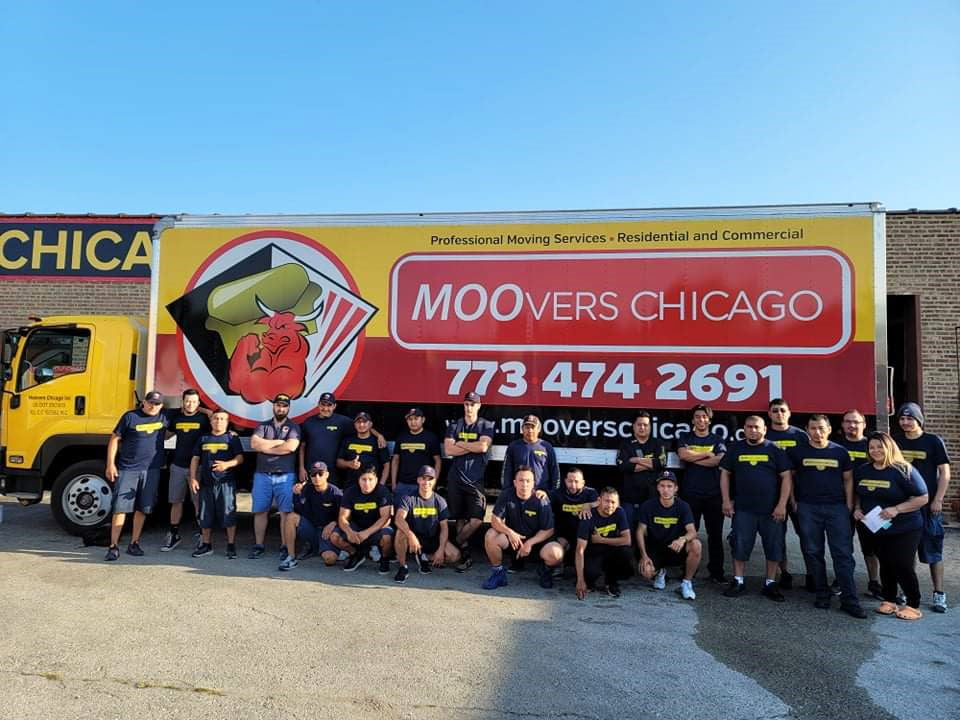 The excitement of getting your new home signed for is something that everybody will enjoy, but it is also the start of a very busy period in most people's lives. There are many decisions that you will be making at this point, but hiring Moovers Chicago to do the heavy lifting for you on moving day is going to be an important one. We know there are many movers that operate throughout Berwyn and Chicago, but we are confident that we can complete your home move quickly and efficiently on your behalf. Here's why:
Excellent Reputation – We have worked hard to build up a reputation for providing a great moving experience, and all of our team are keen to make sure that you have a great experience during your home move. Check out the reviews we have on the Better Business Bureau site!
Professional Care For Your Items – Having a team of professional home movers to look after your items will help to ensure that everything will arrive at your new Berwyn place in good condition, without the scuffs and scrapes that might happen if you do everything yourself.
Great Customer Service – Everyone at Moovers Chicago is here to help, so we all want to make sure that you are happy and comfortable with the move, and we'll do everything we can to help.
Reduce The Stress Of Your Move – Moving day comes after several days or weeks of packing, so having Moovers Chicago on board will take the stress of moving day itself away, so you can focus on the rest of the move.
Transparent Pricing Structure – We believe in being clear and honest with our customers, so when we provide a quote there's no hidden charges, and all of the additional services we offer are also clear and up front too.
Licensed And Insured – Moovers Chicago is fully licensed with local government and authorities, and we carry the liability insurance so you can have faith that you are dealing with a reputable company for your home move.
Family Run Local Company – We have been established here in Chicago for years, and our family run team of movers is fully trained and experienced to make your Berwyn home move a breeze.
Furniture Packing Services – If you don't have the time to pack and protect your large furniture items for the move, we can provide someone to visit your home the day before the move to get this done for you.
Experience In Moving People From All Kinds Of Properties – Whether you're moving from an apartment, condo, townhouse or even a grand mansion, we've handled all kinds of home moves and have the experience to complete your move efficiently.
Free Rescheduling – If anything changes in your plans, as long as you give us at least 72 hours notice we are happy to reschedule your home move for free.
Our Strong Reputation In The Chicago Community
One of the biggest things that you will want from your local moving company is a strong reputation, as you want to be confident that your worldly goods are in safe hands as you're moving home. We are a family run company and offer training and mentoring for our staff, so that we're in the best position to get everything done safely for you, while we are also insured and fully licensed by the government and local authorities in Chicago. If you do want to find out more about what our customers think, there are sites like Google reviews and Yelp where you can see some of the nice reviews we've received.