7 Ways Moovers Chicago Can Make Your Home Move Smoother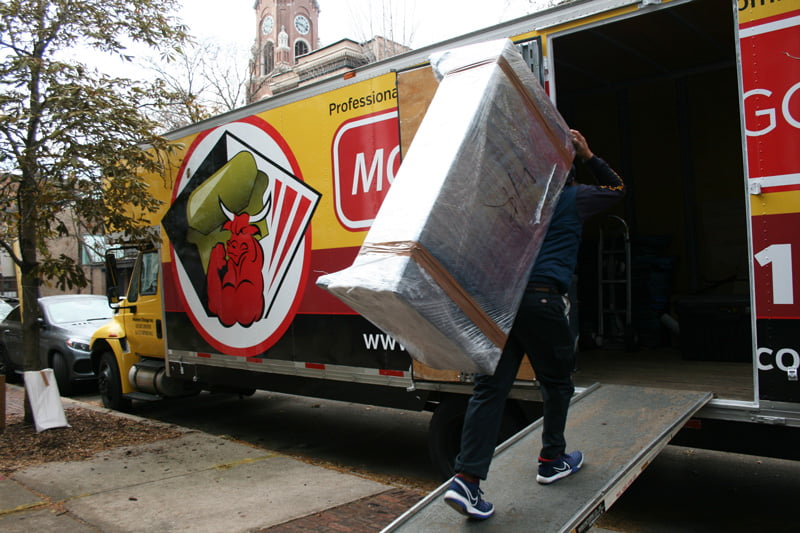 The excitement of having a new place secured is something that can be overwhelming as you look forward to your new life in your Buffalo Grove home. However, there is still plenty of work and preparation to do before you get to relax in your new place, and this is often one of the busiest times of life for people getting ready for a new home move. Having Moovers Chicago in your corner can make the process so much easier, and there are several ways in which they help to make the process so much easier. We are the premier movers for Buffalo Grove.
Efficient Moving Services

As a professional movers, you can expect us to get everything from your current home to your new home in Buffalo Grove efficiently. Our teams have all of the skills and experience to move even heavy and bulky furniture easily, which will is often something that will impress people during the move.

Advice And Guidance Throughout The Process

Our team is really passionate about providing an excellent customer service, and we are here to answer your questions throughout the process. From the first call you make, our friendly family run team can offer advice and guidance to simplify and ease your home move.

Clothing And TV Packaging Services

Moovers Chicago can provide additional packaging for your move, including being able to rent a TV box if you haven't retained the original packaging. Wardrobe boxes are great if you have a lot of clothes or valuable clothes, and they allow you to keep items hanging and safe during the move.

Furniture Wrapping Service

If you are short on time or have other commitments on the day before the move, we can arrange for someone to visit your home and apply a protective wrapping around your furniture so they are safe during transport.

Flexible Arrangements And Temporary Storage

Unfortunately, not every home move goes through without a hiccup, and for this reason we are happy to be flexible if your circumstances change. We can rearrange your move for free as long as you give us 72 hours notice, while we can also provide short term storage for a day or two if the dates of moving aren't quite in alignment.

Peace Of Mind For Your Possessions

When you have a Moovers Chicago team on board, you can be confident that your furniture and possessions will be treated with care and respect. Our team are experts and we are fully licensed and insured for home moves across Illinois, which will give you additional peace of mind too

More Time To Focus On Other Aspects Of Your Move

By using us for moving day, it will give you more time to be able to focus on the packing and making the arrangements in advance of your move to Buffalo Grove. By not having the heavy work of moving day, you will also be more refreshed and ready for the unpacking once you have arrived.