The Three Stages Of A Clarendon Hills Home Move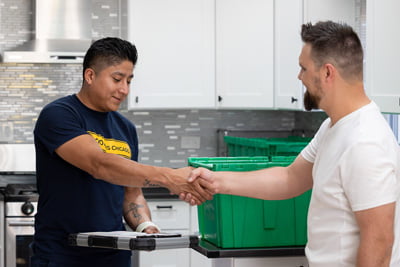 Finding out that you have managed to secure your new place in Clarendon Hills is something that will get most people excited and enthusiastic about moving home, but it can also be a challenging time too. Moving home can be a lot of work at the best of times, and it is important to take time and make sure that you get as much as possible right. The more time you can give to the preparations, the easier your move to the area will be, and having Moovers Chicago in your corner to handle moving day for you is definitely a big help. Moovers Chicago is Clarendon Hills premier movers.
Planning And Preparation

As soon as you know that you will be moving and on what date, it's really worth starting with the planning early. Start thinking about what you need to arrange in terms of the services and utilities, both cancelling those at your current home and getting the new ones in place. Ideally, also make sure you've booked Moovers Chicago for the date of moving day to avoid any disappointment.
Packing everything away is the biggest task you will have, so make sure you get this started early, and a few weeks beforehand, start going through each room packing away decorative items, entertainment, toys and anything else that isn't essential or being used on a regular basis. The more you can get boxed and ready to move in advance, the easier your final steps will be.

Final Preparations On The Day Before The Move

By this point, you should have relatively little to pack in terms of smaller items, and you only really need to leave out the clothing and essentials for the morning of moving day, which go into the final box. At this point, if you have any large furniture like shelving or wardrobes that need to be transported flat, you should dismantle and pack them the day before the move, or this is an extra service Moovers Chicago can provide. You should also think about packing other furniture like sofas and chairs in protective wrapping to keep them safe during the move.

Moving Day

Hopefully, if you've done all of the preparations this is the easiest day, at least until Moovers Chicago have got everything into your new Clarendon Hills home which is when your work begins. We do ask that if there isn't a driveway for our truck to park on at each end of the move, that you do save us a parking spot early on the morning of the move, so our team can work efficiently in transporting your furniture.
Our team will get everything moved for you safely, and leave all of the boxes in their designated rooms so that they are ready for you to then start the job of unpacking everything. This is where that final box of essentials comes in handy, as you can open that up first, and have a quick drink or a snack before you head on with the task of getting everything else unpacked and stowed away in the right place in your new home.