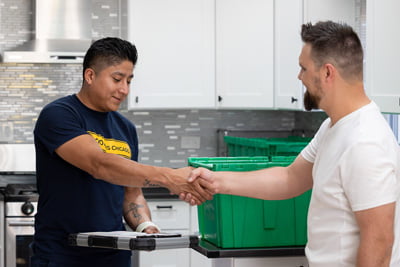 Relocating to Clarendon Hills
Clarendon Hills is a suburb of Chicago with a population of around 9,000 and a median income of $107K. Clarendon Hills, in DuPage County, is one of the best places for families to live in Illinois and offers residents a dense suburban environment, amazing schools, outdoor activities, and a reasonable commute. Set yourself up for success in Clarendon Hills by making informed choices before you move. The easiest is choosing Moovers Chicago as your Clarendon Hills movers.
Real Estate in Clarendon Hills
The median home value is $494K with around 84% of residents owning their home; median property tax is $3,000. For those few who rent, the median rent is $1,120 / month (compared to the national average of $1,163).
Getting Around in Clarendon Hills
Like most suburbs, Clarendon Hills is car dependent; yet with a Walk score of 62 (out of 100) some daily errands might be performed on foot. Unfortunately with a Bike score of 47, Clarendon Hills only has minimal infrastructure (i.e. bike lanes, etc.) for cyclists.
Clarendon Hills has a rail station on Metra's BNSF line, and has 6 parking lot with up to 180 spaces (mix of daily and permit parking). It does not have connecting bus service, though.
Things to do in Clarendon Hills
The Clarendon Hills Park District currently has eight park sites totaling approximately 45 acres of recreation space. Existing parks include: Prospect, Hosek, Blackhawk, Park Avenue, Walker, Steeves, Kruml, the Lions Park Pool, an ice rink and a sledding hill. The Community Center is the administration building for the Park District and houses a majority of the recreation programs and events.
Clarendon Hills has an unusually diverse array of historical surroundings for history lovers to explore. First Congregational Church of Western S, Villa Park School, and Thompson Cottage, are within reach for the adventurous. Clarendon Hills has a multitude of great places to read. Wherever your interests lie you'll find an assortment of genres including Art, Graphic Novels, and Non Fiction. It's free and close by, so hit up Indian Prairie Public Library. Spend a little time at the library and you'll soon be waxing philosophical and citing the works of Stephen Dunn at the office Christmas party.
About Moovers Chicago
Moovers Chicago is a family-owned, professional moving company based in Chicago. We offer a range of services, including residential, commercial moving and storage services. We also have packing and unpacking services to further ease the burden of moving. No matter the size of the job, our first priority is to make your move as stress-free as possible.