Preparing For A Home Move To Downers Grove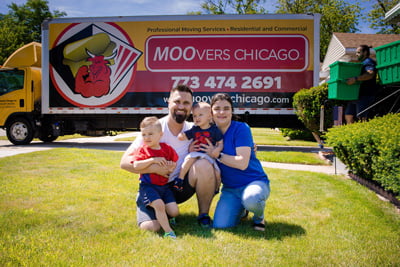 Getting ready to move home is something that often has plenty of hiccups and hurdles before you finally get the keys and are able to move everything over to a new property, but it can often be a great step forward in your life. Whether you're moving in with a partner or hoping to extend your family, moving to Downers Grove can be very exciting, but it also comes with plenty of work before you can relax too. Moovers Chicago is an experienced company that has helped people move home across the greater Chicago area for many years, and we can really help to take the pressure with your next home move too. Moovers Chicago is Downers Grove premier movers.
Choosing The Right Moving Company
If you're looking for a company that is going to be moving the majority of your worldly possessions, then you really do want someone that you can trust carrying out this work for you. Moovers Chicago has an excellent reputation built up over the years, and as well as seeing reviews of our services online we're also accredited by the Better Business Bureau. We're happy to provide an honest and transparent quote for our services for all types of home move, whether it is an apartment, condo or large residential property, we can help get you moved to your new place.
Packing And Boxing Your Possessions
Getting everything packed away is probably the biggest task to complete before you move to your new home in Downers Grove, so where possible it is best to get started early. As you go through each room in your current place, look for anything that isn't essential and get them boxed and packed away safely, so they are ready to go. It's important to take extra care and make sure you're packing any items such as art, glassware or other items that could break properly, so they are appropriately protected on moving day.
What To Do The Day Before The Move
By this point you should really be down to the final preparations for the move, and most things apart from the essentials should be packed away in boxes. If you have any flat pack furniture, these should be taken down and packed ready for transport today, while you should also pack a protective layer on other furniture like couches and chairs to make sure they are safe during the move. If you need help with either of these tasks, Moovers Chicago can step in here and offer one of these services to help save you time on the eve of moving day.
Moving Day With Moovers Chicago
So the day of the move to Downers Grove should be surprisingly straightforward with Moovers Chicago's team of movers on your side. We ask that you arrange parking for the truck if either home doesn't have a driveway, and our team will then quickly and efficiently get all of your furniture and possessions over to your new home in no time. If you've used our furniture assembly service, then everything will be in place in your new home, and all you will have to do is take some time to start settling in, and get everything unpacked and into place for this next stage of your life.