Why Use Moovers Chicago For Your Move To Elk Grove Village?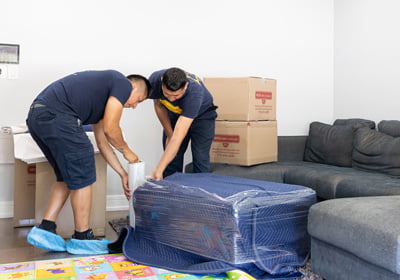 Moving home can be one of the most stressful and challenging things that many people will do during their lifetime, but a new home in Elk Grove Village also brings with it a great amount of excitement too. Once you've secured the property, and you know when you are likely to be moving, that is the perfect time to give us a call so that we can book the move for you. While we can't take all the stress, we can certainly make moving day a whole lot easier for you, and take the physical work on your behalf. Moovers Chicago is the premier movers for Elk Grove Village.
Family Run Company With A Sterling Reputation
Moovers Chicago has been helping individuals and companies to move premises in the greater Chicago area for many years, and we are proud to provide a high quality moving service. Our family run team is always on hand to answer your questions, and we aim to make the whole process as easy as possible for you. We are also very proud of the hard work that our team do to maintain our reputation, and you can see that many of our customers are happy with our services in the reviews that they leave for us on sites such as Facebook Reviews and Yelp.
Additional Services Available
Along with the moving of furniture and items on moving day, we can also help with some additional services too:
Dis-Assembly And Assembly Of Large Furniture – There are many items such as wardrobes that can be reduced in size by disassembling them, which will make them easier to move. We can arrange for someone to visit your property to do this the night before, and then to re-assemble them on arrival.
Furniture Packing Service – If you need help in packing your larger furniture items so that they are safe and protected during the move, we can arrange for one of our staff to help. They will visit the night before moving day, and make sure all your larger furniture is safely packaged for the move.
Boxes For Clothing And TV Sets – Clothes and televisions are among the most common items that can be damaged during a home move, so our wardrobe boxes and TV boxes can help to keep these items safe
Take The Pressure Off On Moving Day
Moving to Elk Grove Village will be made much easier by hiring Moovers Chicago as the movers, and on moving day we will send a team and a suitable vehicle to pick up your furniture and possessions for the move. We do ask that you secure space outside the property you are leaving and your new home and also keep any children and pets elsewhere on the day, so that our team can do our work quickly and safely. BY not having to do the heavy lifting yourself, you can then take the time to relax and unpack your items in your new Elk Grove Village home.