Preparing To Move Home To A New Place In Elmwood Park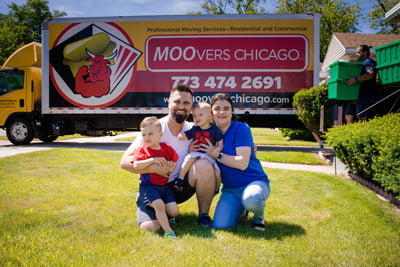 Choosing The Right Moving Company
There are many reasons to use Moovers Chicago for your home move, and our reputation is certainly one of these reasons, as we take great pride in providing a high quality service with great communication throughout. We have worked hard to be accredited by the Better Business Bureau, and you can see our reviews on sites like Facebook Reviews and Yelp. We are also a big enough company that we can tailor the vehicle and the team of staff that we send for the home move, so you are only paying for the moving team and truck you need. Moovers Chicago is the premier movers for Elmwood Park.
Preparing Your Packing Strategy
Even though will have Moovers Chicago to do the heavy lifting, packing will still mainly come down to you to get everything ready, and you really don't want to be leaving it to the last minute. In the weeks before the move, look at everything in each room that can be packed in advance, keeping out only those things essential to everyday living for that last week, and label each box so our team knows where it is supposed to go. We do also have a furniture dis-assembly and installation service where one of our team will visit the day before to dis-assemble larger furniture items, and we also have a furniture packing service too.
What To Expect On Moving Day
One of the things we will ask you to arrange is a suitable spot to park near your existing property and at the new Elmwood Park place, so if these don't have a driveway it is worth securing this early in the day. Our team will arrive with the vehicle, and will efficiently get everything into the truck, and you will be amazed at how easily they handle even the bulkier items. Then they will reverse the process to get all of your furniture and possessions into your new home, and also assembling any items that you have requested that service for if needed.
Settling In To Your New Elmwood Park Home
The final steps come down to you. As you've chosen to use Moovers Chicago you shouldn't be too tired or sore as we've covered the heavy lifting. You can then start to make the new property your home, as you unpack and get everything into place. Our top tip is to have one small box of essential items and treats that you can unpack immediately, so that you can have your favorite drink and snack as you finish moving day.