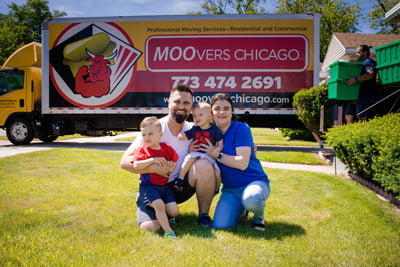 Relocating to Elmwood Park
Elmwood Park is a suburb of Chicago with a population of around 25,000 and a median income of $69K. Elmwood Park, in Cook County, offers residents an urban / suburban mixed environment, a reasonable commute, plenty of outdoor activities, and cultural diversity. Set yourself up for success in Elmwood Park by making informed choices before you move. The easiest is choosing Moovers Chicago as your Elmwood Park movers.
Real Estate in Elmwood Park
The median home value is $278K with around 62% of residents owning their home; median property tax is $1,800. For those who rent, the median rent is $1,200 / month (compared to the national average of $1,163).
Getting Around in Elmwood Park
While most suburbs are car dependent, Berwyn, with a Walk Score of 83 (out of 100), you can expect to do most errands on foot. A Bike Score of 53 means Berwyn support some infrastructure (i.e. bike lanes, etc.) for cyclists. Trains run from Elmwood Park to downtown Chicago (Union Station) and other destinations Monday through Friday, and Saturday and Sunday. The PACE Green Line connects with over 70 CTA and Pace bus routes.
Things to do in Elmwood Park
The Elmwood Park Recreation Department offers a wide variety of leisure opportunities for families, including aquatic center, virtual driving range, bocce ball, fitness & weight lifting, batting cages, and gyms. Additionally they manage youth summer camps and a youth commission.
For over 30 years the Taste of Elmwood Park has been a premier event, thanks to its longstanding reputation for outstanding restaurants. The Annual Taste takes place at Central Park on 75th Avenue and Fullerton. Taste of Elmwood Park showcases its finest local restaurants as well as musical entertainment, games, rides and more, like a bocce ball tournament and yoga in the park.
Nearest Neighborhoods
River Grove
Melrose Park
Franklin Park
About Moovers Chicago
Moovers Chicago is a family-owned, professional moving company based in Chicago. We offer a range of services, including residential, commercial moving and storage services. We also have packing and unpacking services to further ease the burden of moving. No matter the size of the job, our first priority is to make your move as stress-free as possible.