Why Use Moovers Chicago For A Home Move To Gurnee?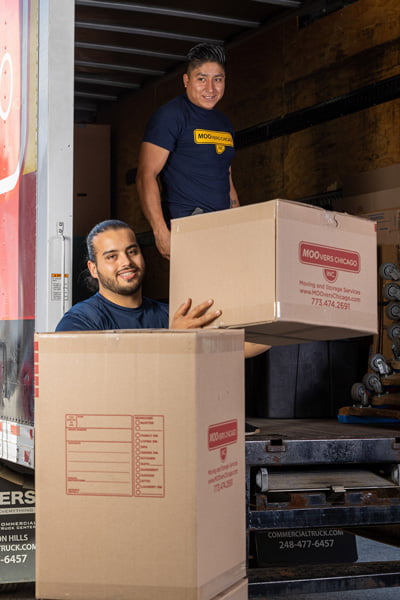 At some point in any home move, there will be planning required and you will need to think about how you are going to get all of your furniture and possessions over to your new home. If you're planning a move to Gurnee, then one of the best decisions you can make is to contact Moovers Chicago and arrange our support for the home move itself. This will give you much more time to be able to apply to the administration and packing work that all comes with moving home, knowing that we'll cover the heavy lifting of moving day itself for you. Moovers Chicago is the premier movers for Gurnee.
Professional And Reputable Local Company
We are a company that has worked hard over the years to ensure that we have a strong reputation for providing a great home moving service to our customers. We have been accredited by the Better Business Bureau and you can see what many of our customers have had to say about the service they received on that website. We are wholly professional movers and committed to maintaining our high standards during home moves, so we hope you are equally pleased with how we helped you get to your new home in Gurnee.
A Service Tailored To Your Needs
The Right Truck And Team For The Job

When we prepare your quote for our moving services, we'll assess how much you have to move over to the new place. We then assign a team and vehicle of the right size for your home move, so you're only paying for what you need.

Protective Packaging

For more delicate items, we can support you by providing wardrobe boxes to look after your clothes and keep them hanging and clean during the move. If you don't have the original packaging for your TV, we can rent a box to keep this safe during the move as well.

Additional Services

If you have family or work commitments, we can also offer time saving services such as getting one of our team to dismantle flat pack furniture for the move, or arrange someone to apply protective packing of larger furniture items the day before moving day.

Flexibility To Meet Your Situation

We know things don't always go to plan, so if you need to reschedule the date of the move, we are happy to accommodate this for free as long as you give us three clear days of notice before the scheduled move.
Moving Day With Moovers Chicago
There are two things that we ask for you to arrange for moving day. Please ensure that any children and pets are cared for elsewhere during the move, so that our teams can work efficiently and safely. We also ask that you make sure there is a parking space for our truck at each end of the move, so that we can get your home move to Gurnee completed. Once our work is done, your work of unpacking and placing your imprint on your new home can start in earnest.