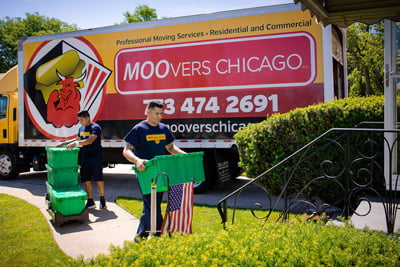 Relocating To Hanover Park
Hanover Park is a suburb of Chicago with a population of around 37,000 and a median income of $81K. Hanover Park, in DuPage County, offers residents a sparse suburban environment, good schools, outdoor activities, and cultural diversity. Set yourself up for success in Hanover Park by making informed choices before you move. The easiest is choosing Moovers Chicago as your Hanover Park movers.
Real Estate in Hanover Park
The median home value is $216K with around 76% of residents owning their home; median property tax is $1,700. For those few who rent, the median rent is $1,400 / month (compared to the national average of $1,163).
Getting Around in Hanover Park
Like many suburbs, Hanover Park is car dependent. With a Walk score of 46, most daily errands require a car. Hanover Park has some infrastructure for cyclists (i.e. bike lanes, etc.), with a Bike score of 56, but cycling is not a viable mode of transportation.
Hanover Park has a commuter rail station (Metra) on the Milwaukee District West (MD-W) line. The station has 8 parking lots for a total of 1358 spaces (mix of daily and permit parking). Hanover Park and the Metra station are also serviced by PACE bus service (554).
Things to do in Hanover Park
Hanover Park hosts regular events throughout the year, including observing holidays, blood drives, movies in the park, farmer's markets and summer concert series. The Hanover Park Park District maintains over 20 parks with a variety of sport fields, courts, playgrounds and aquatic center.
The Centre Court Athletic Club offers 10 indoor tennis courts with four of them air-conditioned, four air-conditioned racquetball courts, a 2,400 square foot fitness center featuring the latest resistance equipment with some of them handicapped accessible, We also offer cardiovascular equipment. CCAC also offers a pro shop, locker rooms, whirlpool and sauna facilities for both men and women and a nursery. Members and guests enjoy a year-round schedule of tennis and racquetball lessons for all ages, leagues, fitness assessments and personal training, and a variety of special programs to enhance health and fitness.
About Moovers Chicago
Moovers Chicago is a family-owned, professional moving company based in Chicago. We offer a range of services, including residential, commercial moving and storage services. We also have packing and unpacking services to further ease the burden of moving. No matter the size of the job, our first priority is to make your move as stress-free as possible.