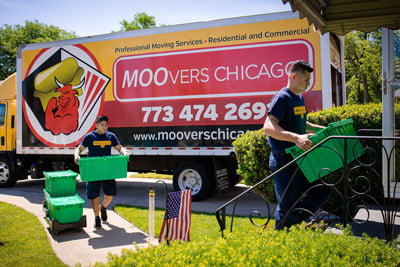 Relocating to Hoffman Estates
Hoffman Estates is a town in Illinois with a population of approximately 52,000 and a median income of $88K. Hoffman Estates, in Cook County, is one of the best places to live with families in Illinois; it has a dense suburban feel, amazing schools, reasonable housing, cultural diversity and low crime. Set yourself up for success in Hoffman Estates by making informed choices before you move. The easiest is choosing Moovers Chicago as your Hoffman Estates movers.
Real Estate in Hoffman Estates
The median home value in Hoffman Estates is $294K with around 73% of residents owning their home; median property tax is $2,000. For those who rent, the median rent is $1,500 / month (vs. the national average of $1,150).
Getting Around Hoffman Estates
Hoffman Estates is heavily car dependent. With a walk-abilty score of 35 (out of 100), most errands will require a car. Hoffman Estates' bike-abilty score of 53 means there is some limited infrastructure (i.e. bike lanes, etc.) for cyclists. The nearest Metra (rail) stations are in Arlington Heights and Barrington. There is limited bus service to the rail stations for commuters.
Things to do in Hoffman Estates
For people who love the outdoors, Hoffman Estates has several great options. Vogelei Park & Barn has a playground, barn, and petting zoo, and is great outdoor activity for the whole family. Alternatively, Fabbrini Park is packed with things to do, including tennis and pickleball courts, baseball and soccer fields, and two lakes.
Hoffman Estates is the home of some highly regarded restaurants, as well. Moretti's Ristorante & Pizzeria Hoffman Estates serves lunch and dinner with a menu including pasta, salad, soups, and pizza. The Assembly American Bar & Cafe services classic American cuisine including gourmet burgers, homemade soups, sandwiches, salads, and ribs.
Nearest Neighborhoods
About Moovers Chicago
Moovers Chicago is a family-owned, professional moving company based in Chicago. We offer a range of services, including residential, commercial moving and storage services. We also have packing and unpacking services to further ease the burden of moving. No matter the size of the job, our first priority is to make your move as stress-free as possible.