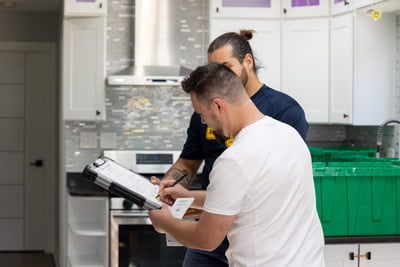 Relocating to Jefferson Park
Jefferson Park is a neighborhood in Chicago with a population of around 27,000 and a median income of $87K. Jefferson Park, in Cook County, offers a dense suburban culturally diverse environment with great nightlife and plenty of outdoor activities. Set yourself up for success in Jefferson Park by making informed choices before you move. The easiest is choosing Moovers Chicago as your Jefferson Park movers.
Real Estate in Jefferson Park
The median home value is $326K with around 66% of residents owning their home; median property tax is $2,000. For those who rent, the median rent is $1,250 / month (compared to the national average of $1,163).
Getting Around in Jefferson Park
With a Walk Score of 76 (out of 100), most, but not all, daily errands can be done on foot. A Bike score of 73 means there is infrastructure (i.e. bike lines, etc.) to make biking a viable means of travel.
Jefferson Park is part of the CTA (Chicago Transit Authority) is served by Blue Line bus service, with connections to PACE buses. Jefferson Park is also served by the Metra rail service (UP-NW line).
Things to do in Jefferson Park
Every summer, festivals fill the neighborhood's namesake park — and Taste of Polonia is one of the headliners. It's the largest Polish festival in the United States, with tons of traditional Polish foods, live bands, and cultural performances. You'll also find the Jeff Fest Arts & Music Festival here. This much-anticipated event brings in cutting-edge local and national acts every summer.
If you're a fan of pop art, head to the free Ed Paschke Art Center, which houses the largest collection of the Chicago native's artwork on permanent public display anywhere in the world.
One of Jefferson Park's most distinguished destinations is the Copernicus Civic and Cultural Center. This beautifully restored performing arts palace is a tribute to the neighborhood's Polish-American roots. The center's main theatre, once a grand movie palace, is busy almost every night of the week with dance groups, theatrical activities, concerts, and more.
Nearest Neighborhoods
About Moovers Chicago
Moovers Chicago is a family-owned, professional moving company based in Chicago. We offer a range of services, including residential, commercial moving and storage services. We also have packing and unpacking services to further ease the burden of moving. No matter the size of the job, our first priority is to make your move as stress-free as possible.