Why Use Moovers Chicago When Moving To Your New Jefferson Park Home?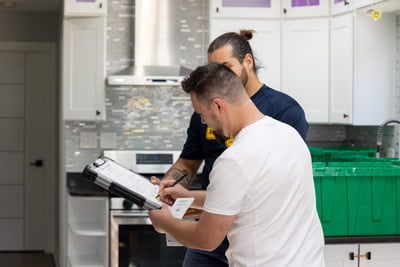 Choosing the right moving company for your next home move or changing your business premises is an important decision that will impact how your move will go, and we believe that Moovers Chicago will give you the best home move or commercial premises move experience. Once you've secured your new place in Jefferson Park there are plenty of arrangements, planning and packing that you will have to do, but worrying about moving day doesn't have to be one of them. Give us a quick call so that we can arrange the quote and book you in for our high quality moving service.
Clear And Transparent Quotes And Pricing
Unlike some companies, we believe that our quotes should be clear and transparent and when we say that this is the price for your home move then that is what you can expect to pay. We do also have a range of support services for your home move such as visiting your home in advance to dis-assemble larger pieces of furniture, or our furniture packing services, which can also help to make the home move process easier. These are also transparent and clearly priced, so that you don't get any nasty surprises when you receive the bill.
Flexibility Around Your Situation
As a company we will try and be as flexible as possible and work around your schedules when it comes to the arrangements for moving day and for any additional services you choose to take as well. One area in which this can come in useful is that if things change around your moving day plans, then we are happy to rearrange the date of the move without charge, as long as you provide 72 hours notice. Also, if there is a delay at either end of the property transaction, we can also help with short term storage of your goods for a few days if needed.
Staff Passionate About Customer Service
When you choose to move home to Jefferson Park with Moovers Chicago, all of our team care about making sure your move goes smoothly and efficiently, and we are happy to answer any questions you may have. From the first call you make to enquire about our services through to the last box being placed in your new home, you can be confident we all want you to be happy with your home move. All of our team are highly trained for their role, and our moving staff have all the experience and equipment needed to get everything moved safely and efficiently.
A Reputable, Local Family-Run Company
Moovers Chicago has been helping people from across Chicago move home for years, so when you hire us for your home move you know that our experience will help keep your furniture and possessions safe. We have been accredited by the Better Business Bureau, and you can see reviews from some of our customers on their website that were very happy with how we were able to help. We hope you will be just as satisfied when you arrive in your new home.