Completing A Lake Zurich Home Move With Moovers Chicago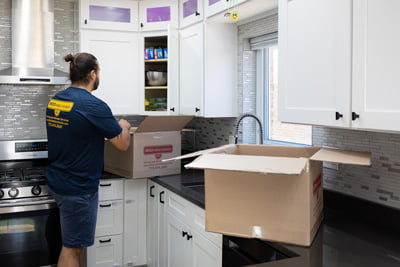 Once you have signed on the dotted line to secure a new home, those who are moving home for the first time may think that the hard work of getting a new place to live is done. In truth, the hard work of preparing and completing a home move has just begun! Moovers Chicago has helped to take the strain of moving home for hundreds of customers over the years, and our experienced team of movers can do the same for you if you'll be moving to a new place in Lake Zurich or anywhere in the Chicago area. Give us a call and see how we can help.
Getting Ready And Planning

You will often have plenty of warning that you'll be moving home, so planning for the packing is one of the first things to do. Start as early as possible, and the priority early is to get as many of the things that you don't use every day packed. Work through each room in your current home, and label the boxes so our team know where to leave them in your new place.
You'll also have a lot of admin tasks to do, such as letting local government authorities know about your move, as well as the utility companies and service companies for options like TV and internet. Sometimes a home move may need an engineer visit, so it's best to notify them in advance of the move so you don't have to wait around too long.

The Final Steps On The Day Before Your Home Move

Hopefully by this point you have most of the smaller items packed, so it's just the essentials that will be going in the final box or two. Mark these so you can open them first upon arrival in the new property. You should also think about dismantling flat pack furniture so it is safer to transport during the move, as well as giving your larger furniture items a layer of bubble wrap to protect them during the move. Moovers Chicago can offer a staff member to visit your home the day before the move to help with these two tasks if needed.

From Old Home To New Home With Moovers Chicago

On the day of the move, so that our team can work safely and efficiently we do ask that you arrange care for any children and pets elsewhere, and also that you arrange that there is parking available for our truck outside the current property and your new place in Lake Zurich.
You will see how efficiently our professional team are able to get your furniture on the move quickly, and then safely unloaded in your new home. Then it is over to you for the work of starting to unpack and get all of your possessions out from their boxes, and get settled in to the new phase of your life in your new home in Lake Zurich.