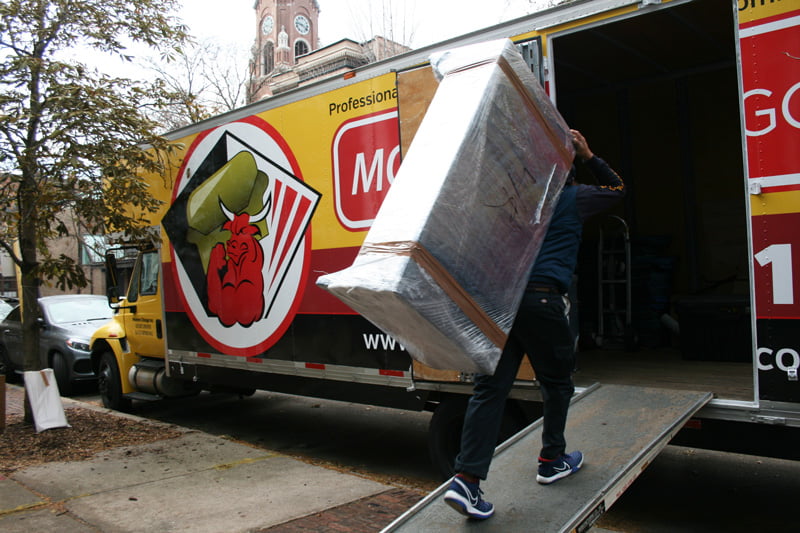 Relocating to Libertyville
Libertyville is a suburb of Chicago with a population of around 20,000 and a median income of $154K. Libertyville, in Lake County, is a great place for families to live in Illinois and offers residents a dense suburban environment, amazing schools, outdoor activities, and a reasonable commute to downtown Chicago. Set yourself up for success in Libertyville by making informed choices before you move. The easiest is choosing Moovers Chicago as your Libertyville movers.
Real Estate in Libertyville
The median home value in Libertyville is $449K with around 81% of residents owning their home; median property tax is $2,500. For those who rent, the median rent is $1,400 / month (vs. the national average of $1,150).
Getting Around in Libertyville
Libertyville is heavily car dependent. With a walk-abilty score of 39 (out of 100), most errands will require a car. Libertyvilles's bike-abilty score of 51 means there is some infrastructure (i.e. bike lanes, etc.) for cyclists.
Libertyville is serviced by Metra rail with three train stations. The Milwaukee District North (MDN) line serves both the downtown station on Milwaukee Avenue and the Prairie Crossing station on the west side of the Village, offering service north to Fox Lake and south to Chicago's Union Station. The North Central (NC) line serves a second Prairie Crossing station, offering service north to Antioch and south to Union Station, including a stop at O'Hare International Airport. Limited commuter parking is available downtown, but there is an abundance of commuter parking at the Prairie Crossing station.
Things to do in Libertyville
The Adlai E. Stevenson Historic Home is located just south of the Village's borders and is operated by the Lake County Forest Preserve. A tour of the home and beautiful grounds gives an inside view of how this former governor and political figure lived and the setting in which he met other dignitaries. Self-guided tours are available daily, guided tours available per set schedule.
The Adler Arts Center is formerly the home of David Adler, one of Chicago's great architects. The Cultural Center welcomes thousands of local and nearby residents to participate each week in art and music classes, folk and ethnic concerts, art exhibitions, special events, tours and programs for adults and children. Adler Cultural Center is open to the public Tuesday through Saturday with free admission.
With over 8 miles of bike paths in Libertyville connecting into the larger Lake County system and over 500 acres of parks, there are plenty of ways to enjoy the out doors. View a map of the paths and parks, which includes a summary of available facilities. Libertyville's parks feature lakes, athletic fields, ice skating, flower gardens, picnic areas, sled hills and more.
About Moovers Chicago
Moovers Chicago is a family-owned, professional moving company based in Chicago. We offer a range of services, including residential, commercial moving and storage services. We also have packing and unpacking services to further ease the burden of moving. No matter the size of the job, our first priority is to make your move as stress-free as possible.