Seven Advantages Of Using Moovers Chicago For A Home Move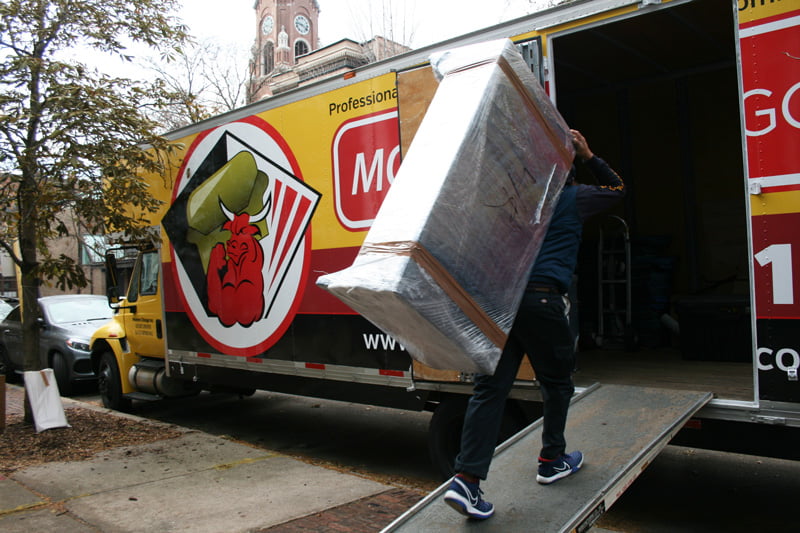 If you're in the exciting position of having secured a new home in Libertyville, then you might be a little overwhelmed by everything that you will have to prepare and arrange to actually move to your new home. There is so much to do and packing is something that can take up a lot of time, as well as managing your work and family commitments too. Moovers Chicago is the premier movers in Libertyville. Here are some reasons why:
Great Care For Your Furniture And Possessions

Our professional teams are trained to handle all kinds of home move, whether it is just a small apartment, through to condos, townhouses and even larger properties too. They can make moving heavy or bulky furniture safely look easy, as they have the skills and experience of doing this on a daily basis.

More Time For Other Preparations

By arranging our team to help on moving day, it allows you to divert your attention elsewhere to the other areas of the home move that you will have to deal with. This is still plenty of work, with packing everything ready for the move and arranging utilities and services at your new home.

Let Us Take The Stress Of Moving Day

In the build up to your move, you will have been doing a lot of work to get things ready, so on moving day you can relax as we'll take the heavy lifting. Our team of movers will efficiently move everything from your current home to the new place in Libertyville, and you can take a break, before you then start the unpacking.

Furniture Dismantling And Assembly Services

Moovers Chicago can provide a service where we will dismantle any flat pack furniture like wardrobes and shelving, so that it is safer to transport. We can also then assemble them for you once they have arrived in your new home too.

Protective Wrapping Service

If you are short on time, or are worried about packing your furniture for the move, we can also arrange for a staff member to give your larger items like chairs and couches a protective wrapping on the day before moving day.

Flexibility Where Needed

We know that things aren't always straightforward when it comes to moving home, so if you have a change of plan, then we are able to accommodate changing the date of the home move for free if you give at least 72 hours notice. We can also offer temporary storage for a couple of days if the dates between leaving one property and arriving at the other cannot be aligned exactly.

Peace Of Mind

Moving home to Libertyville with Moovers Chicago will give you the peace of mind that everything is going to arrive at the new place safely, so the next thing you have to worry about is the unpacking work once it's all arrived!