Why Use A Local Moving Company When Moving To Lincoln Square?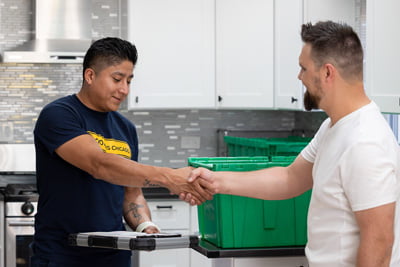 Moving home is a process that everyone will have to do at least once in their life, and most people will do several times due to changes in work or their personal life. Everyone knows that it can be stressful and challenging. However, if you're planning a move to a new home in Lincoln Square then you can be assured that you have a local moving services company that is here to help and make sure everything goes smoothly. Moovers Chicago is your local moving company that will absorb the stress from your move, and you can trust our professional and experienced movers and staff.
What Can Moovers Chicago Help With?
While everyone will have an idea about what a home moving company does, it isn't just about moving day itself:
Professional Moving Services - We will provide a vehicle and team that is appropriate for the size of the job, since we handle everything from apartments and condos to large homes and commercial premises. We have a fleet of vehicles suitable for every need. Our team can easily handle large item, and will have the right training and equipment to move everything safely.
Packaging And Packing Support - If you are struggling to find suitable packaging to transport more delicate items, Moovers Chicago can offer TV boxes and wardrobe boxes to make sure they are safe throughout the move. We also can provide staff members to visit your home before the move to wrap all of your furniture, or even disassemble items like beds and shelves.
Assembly of Furniture - Once you have arrived in your new home in Lincoln Square, Moovers Chicago can install or assemble furniture to make things easier for you. By having these items completed you can simply start unpacking immediately, which can save you hours. Making the first evening in your new home is a pleasant experience.
Local Storage - In many cases the alignment of move-out days just won't line up with move-in days; often people can be stuck before then can move into their new Lincoln Square home. Moovers Chicago provides short-term storage and can facilitate local storage to help our customers in these situations.
Our Strong Reputation In The Chicago Community
One of the most important considerations when searching for a local moving company is a strong reputation; you want to be confident that your possessions are in safe hands during your move. We are a family run company and offer training and mentoring for our staff, so that we're in the best position to get everything done safely. We are also fully insured and licensed. If you do want to find out more about what our customers think, there are sites like Google reviews and Yelp where you can see some of the nice reviews we've received.