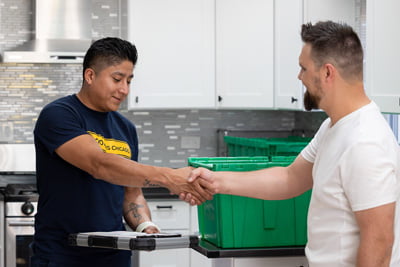 Relocating to Lincoln Square
Lincoln Square is a town in Illinois with a population of approximately 42,000 and a median income of $76K. Lincoln Square, in Cook County, is a good places to live with families in Illinois; it has an urban/suburban feel, above average schools, cultural diversity and a good commute in The Loop. Set yourself up for success in Lincoln Square by making informed choices before you move. The easiest is choosing Moovers Chicago as your Lincoln Square movers.
Real Estate in Lincoln Square
The median home value is $423K with around 40% of residents owning their home; median property tax is $7,700. For those who rent, the median rent is $1,500 / month.
Getting Around in Lincoln Square
With a Walk Score of 85 (out of 100), Lincoln Square is extremely walkable and most errands can be completed on foot. Additionally, the Bike Score of 73 there is a fair amount of infrastructure (bike lanes, etc.) that cycling is viable option for several trips. Lincoln Square has good access to public transportation, including rail station and bus.
Things to do in Lincoln Square
Lincoln offers activities for all ages. For example, the 35-acre Lincoln Park Zoo was founded in 1868, making it one of the oldest zoos in North America. Take a walk on the Nature Boardwalk, a restored natural ecosystem, featuring native birds, frogs, fish, turtles, insects, and more. With yearly events like Oktoberfest and Mayfest, the DANK Haus is a German-American cultural center with a museum and classes.
About Moovers Chicago
Moovers Chicago is a family-owned, professional moving company based in Chicago. We offer a range of services, including residential, commercial moving and storage services. We also have packing and unpacking services to further ease the burden of moving. No matter the size of the job, our first priority is to make your move as stress-free as possible.