Getting A Good Lincolnshire Home Move With Moovers Chicago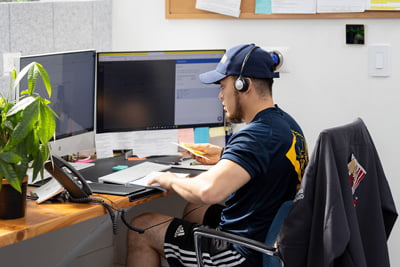 Getting ready for moving home is something that can take time and patience, but if you've hired Moovers Chicago as your movers for your new home move to a new place in Lincolnshire, then you've already got one area of the process sorted. You can be confident that our highly reputable company is here to help you on every step during moving day, and also with some services on the day before available as well. This will give you more time to get everything else ready, and also take away a lot of the stress that comes on the day, so you can relax for a few hours before starting to unpack everything in your new place. Moovers Chicago is the premier movers for Lincolnshire.
Packing And Getting Ready For The Move
Preparation is key for a smooth home move, and this is definitely true when it comes to packing, so you should really start as soon as you know that you've secured your new place. Ideally, everything that isn't essential from each room in your home should be packed and boxed ready for the move, so its really only the essentials that you'll have to pack on the day before the move. It is also worth speaking to local government, service providers and utility companies to notify them of the home move in advance, so that everything will go smoothly once you arrive in your new home.
Booking Any Additional Services Needed
Moovers Chicago has many additional services we can offer to make your moving day easier, and one of these is a furniture wrapping service so that your couches and other furniture are protected during the move. We can also arrange for our movers to dismantle large flat pack items and wrap them, and then assemble them in your new home in Lincolnshire. Also, if you need any additional packaging materials for delicate items, we can rent a TV box if you haven't retained the packaging for your set, and offer wardrobe boxes to help keep clothes safe and clean during the move.
Arrangements In Advance Of Moving Day
There are a couple of things that we would ask you to arrange for moving day itself. Firstly we want to make sure that we can move all your furniture and possessions safely and efficiently, so we do ask that children and pets are cared for elsewhere for moving day itself. Also, if either the current property or the new place doesn't have a driveway, we do ask that you arrange parking on the day, with a space for our truck to stop and to load and unload.
Moving Everything To Your New Home In Lincolnshire
Once moving day has dawned the team leader for your move will keep you touch with how things are going, and will oversee all of your furniture and possessions being loaded on to the truck. Then they will be placed in the right place in your new home quickly and safely, with our team working together to get everything done for you. Once our work is done, you will then have to get back to work, or maybe give yourself a short break before you start the unpacking work and placing your imprint on your new place.