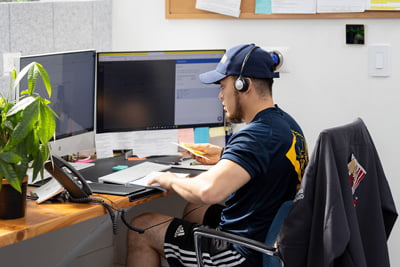 Relocating to Lincolnshire
Lincolnshire is a suburb of Chicago with a population of around 8,000 and a median income of $145K. Lincolnshire, in Lake County, is one of the best places to live with families in Illinois and offers residents an urban-like environment, amazing schools, outdoor activities, and low crime. Set yourself up for success in Lincolnshire by making informed choices before you move. The easiest is choosing Moovers Chicago as your Lincolnshire movers.
Real Estate in Lincolnshire
The median home value is $370K with around 83% of residents owning their home; median property tax is $3,500. For those who rent, the median rent is $2,700 / month (compared to the national average of $1,163).
Getting Around in Lincolnshire
Like many suburbs, Lincolnshire is extremely car dependent. With a Walk score of 17 (out of 100), a car is essential for nearly all daily errands. Lincolnshire has only minimal infrastructure (i.e. bike lanes) for cyclists, resulting is a poor Bike score of 29.
Lincolnshire has limited access to public transportation. The PACE 272 bus line stops in Lincolnshire. The closest Metra rail station is Highland Park (UP-N line), which will get you to Union Station in about one hour. Highland Park has only about 200 parking spaces (daily and permit parking).
Things to do in Lincolnshire
Lincolnshire has a wide variety of restaurants and eateries. Big Bowl is the place for authentic Chinese or Thai cuisine in Lincolnshire. Fat Rosie's is a fun, hip & festive family-friendly Mexican Taqueria featuring a modern take on traditional Mexican fare with small plates, shareable "street foods" & endless tequila.Fleming's Prime Steakhouse & Wine Bar is a stylish, contemporary dining, the highest-quality prime beef, chops, seafood, chicken, salads, inventive sides and indulgent desserts.
Lincolnshire proudly maintains 11 unique parks, 182 acres of natural areas, and over 5 miles of paths throughout the village for active and passive lifestyles to enjoy. While hitting the trails, dipping your toes in the water at Spring Lake Beach, or playing on the playgrounds and athletic fields, you will love their clean and accessible recreation areas.
Nearest Neighborhoods
About Moovers Chicago
Moovers Chicago is a family-owned, professional moving company based in Chicago. We offer a range of services, including residential, commercial moving and storage services. We also have packing and unpacking services to further ease the burden of moving. No matter the size of the job, our first priority is to make your move as stress-free as possible.