10 Things To Do For A Smooth Home Move To Lisle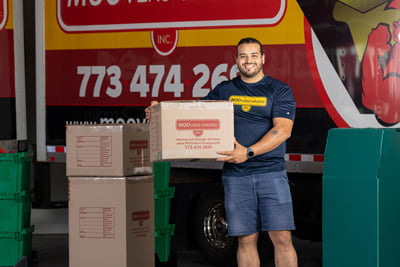 Moovers Chicago is the premier movers for Lisle.
There are many things that can crop up when you're moving home, and these can happen to people who have moved several times, not just those doing it for the first time. Trying to iron all of these wrinkles out and getting a move to your new place in Lisle without a single hiccup might be too much to hope for, but with the right preparation, it is certainly possible to get moving without too any problems. Here are ten ways you can give yourself the best chance of a smooth home move:
Hire Moovers Chicago For Your Move

Having an experienced movers / moving company on your side can make a big difference to your experience, and moving with us, you can be confident that moving to Lisle will be straightforward for you.

Start Packing Early

This is very important, as if you are rushing around trying to get everything boxed on the day before you move, you are more likely not to get it right which can ultimately make the chances of things getting damaged higher.

Speak To Your Utilities And Services Companies In Advance

Don't leave planning for utilities and services until the last minute, as it can sometimes require engineers or staff from these companies to come out to get the services in place for your new Lisle home.

Get Suitable Packaging Materials For The Move

You want to make sure that everything gets over to the new place in one piece, so use the right packaging for all of your furniture and possessions. Moovers Chicago can rent a TV box, as well as offer wardrobe boxes so that delicate clothes can be transported safely.

Arrange Care For Pets And Children

On moving day you don't want to have children and pets around your feet, so make sure you arrange care with friends or family, or have daycare booked for this.

Book The Furniture Dismantling And Installation Service

If you're short on time, we can arrange for our movers to dismantle flat pack furniture like shelves and wardrobes before your move to Lisle, and then install them in your new home upon arrival.

Secure Parking For The Truck On Moving Day

This is very important for an efficient home move, as if you don't have a driveway for the truck, you do need to make sure there is space available for the truck to stop to actually be able to move all your things.

Securely Wrapping Large Furniture Items

On the day before the move, make sure that all your furniture has a protective wrapping ready for the move. Again, this is a service that Moovers Chicago can provide if needed.

Pack A Box Of Essentials To Open On Arrival

The last box of things you should pack is usually the first to be opened, and can include food preparation items, cups, a kettle and toiletries. Essentially anything you need to make yourself comfortable and happy before you start unpacking everything else.

Check Out Local Take-Out Options For Your First Meal

Even with Moovers Chicago taking the strain of moving day, with all that unpacking to do a take-out might make sense for that first full meal in your new home.