10 Things To Make Your Home Move To Long Grove Easier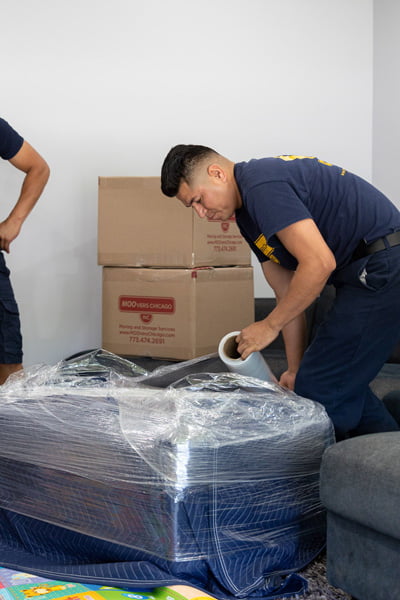 Choosing a new home is a job that can take you plenty of time to do in the first place, and then when you have confirmed your new place you realize there is a whole lot more work to do before you're settling in! If you're planning for a move to your new place in Long Grove, then one of the best things you can do is to have a professional and experienced team of movers behind your for your home move. There are also plenty of other things you will have to think about, but here are our top ten tips to get a smoother move to your new home.
Use Moovers Chicago For Moving Day

We're an experienced moving company that has helped people move from all kinds of property, and we have the local knowledge of the greater Chicago area to help make moving day easy for you.

Speak To Your Utility Companies In Advance

You don't want to arrive at your new home, just to find that you need an engineer to come out for some reason, so start contacting your service and utility companies in advance so that the transition is as smooth as possible.

Make Sure There Is Space For The Truck To Park On Moving Day

If either the new home in Long Grove or your current property doesn't have a private driveway, make sure you get out early to secure space for the truck and movers to park.

Start Packing Early

We all have items in our home that don't get touched or used on a regular basis, so go through your home in the weeks before the move, and get as much as you can pack. This reduces stress the closer you get to the move.

Label The Boxes For Their Destination

Try and put a label on each box that you're packing so the movers know where to put the box upon arrival in your new property.

Use The Furniture Wrapping Service

Moovers Chicago offers a furniture wrapping service where one of our team will visit your home and apply a protective layer on to furniture so that they can be moved safely and without damage.

Make Sure Pets And Children Are Elsewhere For The Home Move

Keeping children and pets safe is very important, and when you have a team of movers present trying to get heavy or bulky furniture moved efficiently, it is best to arrange care for the children and pets on the day of the move.

Notify Us Early Of Any Change Of Plan

If you need to change the date of the home move, we can re-arrange this for free as long as you provide at least 72 hours notice so that we can plan accordingly.

Prepare A Box Of Essentials To Open On Arrival

The last box you pack in your old home is likely to be the first you open in your next home, so this should include a few comforts and essentials like toiletries, kettle, mugs and some drinks and snacks before you start on the real work of unpacking.

Use Our Furniture Dismantling And Reassembly Services

If you are short on time the day before the move, Moovers Chicago's movers can also offer a dismantling and assembly service, so flat pack furniture will arrive at your new Long Grove home safely and then fully assembled.