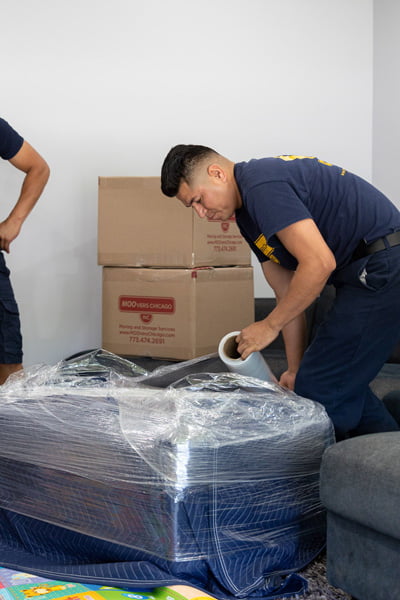 Relocating to Long Grove
Long Grove is a suburb of Chicago with a population of only around 8,000 and a median income of $186K. Long Grove, in Lake County, is one of the best places for families to live in Illinois and offers residents a rural feel, amazing schools, negligible crime, and good commute into The Loop. Set yourself up for success in Long Grove by making informed choices before you move. The easiest is choosing Moovers Chicago as your Long Grove movers.
Real Estate in Long Grove
The median home value is $664K with around 96% of residents owning their home; median property tax is $4,000. For the few who rent, the median rent is $3,500 / month (compared to the national average of $1,163).
Getting Around in Long Grove
Like many suburbs, Long Grove is extremely car dependent. With a Walk Scores between 3-11 (out of 100), nearly all errands require a car. Additionally, there is only minimal infrastructure (i.e. bike lanes, etc.) for cyclists. Public transportation is relatively limited, as well. There is bus service, which can get you to the nearest Metra rail station in Palatine for a 1.25 hour commute (one-way).
Things to do in Long Grove
Long Grove has many community events and festivals, including Craft Beer Festival, Chocolate Festival, Strawberry Festival and Apple Festival. Long Grove is also known for its Vintage Holiday Season activities. This community has several well-regarded restaurants and eateries, including Chatter Box of Long Grove, Corked, and Enzo & Lucia Ristorante.
The Long Grove Park District currently manages approximately 450 acres encompassing ponds and streams; wetlands and flood plans; woodlands; unique plant and wildlife habitats; trails and baseball fields. Additionally, they offer residents recreational and educational programs each season.
About Moovers Chicago
Moovers Chicago is a family-owned, professional moving company based in Chicago. We offer a range of services, including residential, commercial moving and storage services. We also have packing and unpacking services to further ease the burden of moving. No matter the size of the job, our first priority is to make your move as stress-free as possible.