Ten Steps For A Smooth Home Move To Near West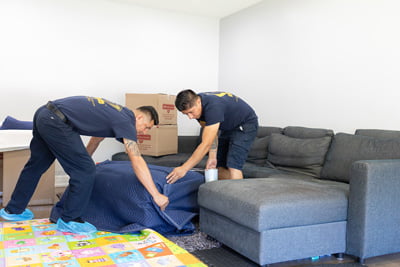 Anyone who has completed a full home move themselves, and has sat down exhausted at the end of moving day will know that moving home is not always the easiest process to complete. Once you have confirmed when your new home in the Near West area of Chicago is going to be available, you will then have plenty of work to do to get everything ready. Moovers Chicago is one of the options that you will want to consider, as we can take an awful lot of pressure from your shoulders during this process.
Hire Moovers Chicago

A professional and experienced moving company dealing with both residential and commercial moves, we can help to take all the heavy lifting of moving day from your hands, and we have an excellent reputation for providing great moving services.

Pack What You Can Early

Start going through each room in the weeks before moving day, and anything that doesn't have to be used regularly should be safely packed and boxed in advance of the move.

Contact Utility And Services Companies In Advance Of The Move

Getting services in place for your new home may take time, so contact the relevant companies in advance to get these ready, and remember to cancel the existing ones too.

Plan To Keep Children And Pets Away During The Move

Arranging care from friends or family for children and pets will make everything a lot less stressful on moving day, as you wouldn't want any accidents during the day.

Do You Need TV Or Wardrobe Boxes?

If you're using Moovers Chicago, we can help with these. Wardrobe boxes allow you to move all of the hanging clothes while keeping them clean and safe, while TV boxes are useful if you've discarded the original packaging that came with the TV.

Keep A Box Back For Moving Day Essentials

The last box that you pack should be the first thing you open in your Near West home, and this should be essentials like a kettle, snacks, drinks and the cutlery and crockery to have a drink before you start unpacking properly.

Do You Need A Furniture Wrapping Service?

Another service that Moovers Chicago can provide, larger pieces of furniture can be safer during the move with a protective wrapping, so you can do this yourself or we can help with this part of the move.

Dis-assemble Large Furniture Items

Items like wardrobes and shelving are best transported in their flat state to prevent breakage, so either make sure you take these down before the move, or we can arrange for this to be done and reassembled in your new home.

Secure Parking For The Moving Truck

Whether you are moving yourself or using Moovers Chicago, you will need to ensure that there is space for the truck to stop at each end of the journey.

Get Ready To Unpack In Your Near West Home

Because unpacking can be a challenging job, especially if you have a lot of furniture or boxes to unpack, get a few treats in, and take a moment to decompress in your new home, before getting on with this process.