5 Ways That Moovers Chicago Will Make You Oak Brook Home Move Easier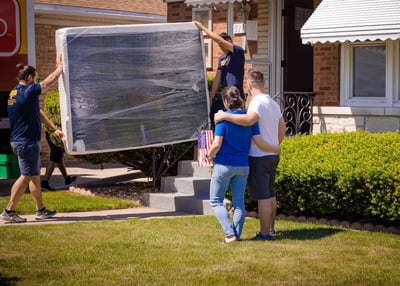 There are so many different things that you will have to do when you are getting ready for a home move to your new place in Oak Brook, and it can feel like there is just too much to handle at some points. However, hiring Moovers Chicago for your moving day is one thing that you won't regret, as we will take some of that stress away for you. Moovers Chicago is the premier movers for Oak Brook.
Taking The Heavy Work On Moving Day: Give Yourself More Time To Deal With The Rest Of Your Home Move

We will take all of the weight of the work on moving day, and we will assign a team and vehicle that is tailored to your home move to carry out the work. The one thing we do need you to arrange is that there is space available at both properties involved in the move for the truck to park outside. You'll be amazed at how efficiently and safely that our teams will be able to move all your possessions, even those bulky and heavy items.

Allow You To Focus On Other Aspects Of Your Home Move

By using our home move service for moving day, you can forget about making further arrangements for moving day, and turn your attention to the other pressing items that you will need to handle for the home move. Getting the services and utilities ready for your new place can be a time consuming process, with plenty of phone calls to complete. Packing is also very important, and getting everything boxed and wrapped ready for the move is also going to be something that will take up much of your time.

Peace Of Mind That Your Possessions Will Be Well Cared For

We are a reputable moving company that really is passionate about offering a great moving service, and getting everything to your new Oak Brook home safely is very important to us. All of our team are fully trained to be able to move heavy or bulky items along with all of your possessions correctly.

Flexibility To Meet Your Changing Needs

Moovers Chicago has handled hundreds of home moves over the years, and we know that things don't always go to plan. For this reason we are happy to arrange free rescheduling of your home move if needed, as long as you can give us at least three full days notice before it was due to take place. While we aren't a storage facility, if there is a timing issue where you have to leave your current home a few days before you get the keys to your new home, then we can help with temporary storage of your things.

Great Customer Service To Help With Any Issues

All of our team are here to help you throughout the home move, and whatever arises during the move you can be confident that our team will deal with you with care and professionalism throughout.