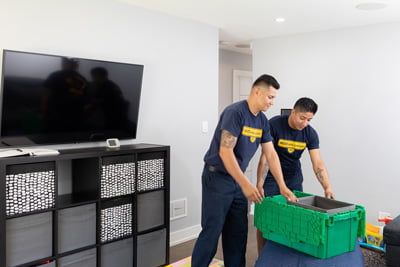 Relocating to Oak Lawn
Oak Lawn is a suburb of Chicago with a population of only around 58,000 and a median income of $186K. Long Grove, in Cook County, offers residents a dense suburban environment, good schools, high cultural diversity, and plenty of outdoor activities. Set yourself up for success in Oak Lawn by making informed choices before you move. The easiest is choosing Moovers Chicago as your Oak Lawn movers.
Real Estate in Oak Lawn
The median home value $222K with around 81% of residents owning their home; median property tax is $1,600. For the few who rent, the median rent is $1,144 / month (compared to the national average of $1,163).
Getting Around in Oak Lawn
Oak Lawn is very walk-able; with a Walk Score of 85 (out of 100) many routine errands can be done on foot. A Bike Score of 56 means there is some infrastructure (i.e. bike lanes, etc.) for cyclists but probably no the most efficient method of travel. Oak Lawn has relatively good access to public transportation for commuters including rail (Metra) and bus lines.
Things to do Oak Lawn
Oak Lawn maintains an expansive park system. From small corner play lots to the 38-acre Centennial Park, there are over 300 acres of parks, recreational facilities and open land. These include playgrounds, walking paths, baseball fields, basketball, volleyball and tennis courts, plus outdoor swimming pools, an indoor ice arena, two fitness centers, and an 18-hole golf course. Each area in Oak Lawn has its own recreational area, totaling 22 parks.
Oak Lawn is the location of the Frank Lloyd Wright Home and Studio. A historic house and design studio which was designed and owned by architect Frank Lloyd Wright. First built in 1889 and added to over the years, the home and studio is furnished with original Wright-designed furniture and textiles.
Nearest Neighborhoods
Burbank
Alsip
Chicago Ridge
Evergreen Park
Bridgeview
Hickory Hills
About Moovers Chicago
Moovers Chicago is a family-owned, professional moving company based in Chicago. We offer a range of services, including residential, commercial moving and storage services. We also have packing and unpacking services to further ease the burden of moving. No matter the size of the job, our first priority is to make your move as stress-free as possible.