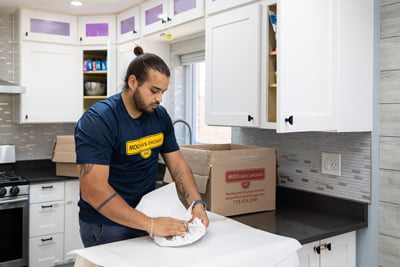 Relocating To Old Irving
Old Irving is a neighborhood in Chicago with a population of around 54,000 and a median income of $80K. Old Irving, in Cook County, is a good place to live in Chicago and offers a mixed suburban / urban neighborhood with great nightlife, cultural diversity and plenty of outdoor activities. Set yourself up for success in Old Irving by making informed choices before you move. The easiest is choosing Moovers Chicago as your Old Irving movers.
Real Estate in Old Irving
The median home value is $380K with around 52% of residents owning their home; median property tax is $2,000. For those who rent, the median rent is $1,200 / month (compared to the national average of $1,163).
Getting Around in Old Irving
A car is definitely not a requirement for living in Old Irving. With a Walk Score of 86, there is no requirement for a car for errands. A Bike score of 66 means it is bike-able, with some of infrastructure (i.e. bike lines, etc.). Additionally Albany Park is part of the world-class Chicago Transit Authority (CTA) with both bus and rapid-transit rail options.
Things to do in Old Irving
Iconic Chicago architecture lives in Old Irving, from Victorian mansions to turn-of-the-century bungalows — some buildings even predate the Great Chicago Fire of 1871. The first thing to do when you arrive in Old Irving is stroll The Villa District, a tiny residential pocket that's listed on the National Register of Historic Places. "The Villa", recognized as an official Chicago landmark district, is a collection of 126 bungalows on seven distinctive blocks that draw upon Arts & Crafts and the Prairie School architectural styles for inspiration.
Old Irving also has a couple of the area's popular breweries. Plus, it is home to the immersive Windy City Playhouse, which produces one-of-a-kind experiences that invite you to wander the set as the drama unfolds around you.
Nearest Neighborhoods
About Moovers Chicago
Moovers Chicago is a family-owned, professional moving company based in Chicago. We offer a range of services, including residential, commercial moving and storage services. We also have packing and unpacking services to further ease the burden of moving. No matter the size of the job, our first priority is to make your move as stress-free as possible.