Seven Ways To Make A Palatine Home Move Easier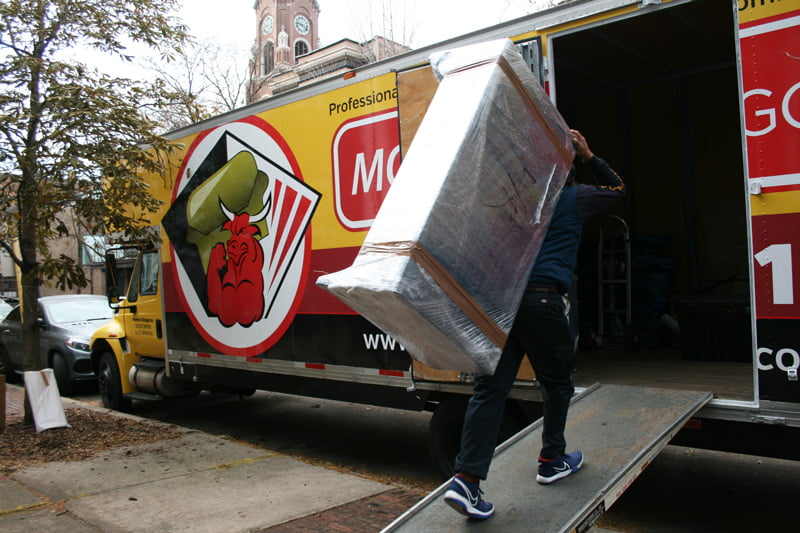 Finding a new home that really has everything you want is an exciting time, whether you are moving away from parents for the first time or if you are getting a new home for your family. If you're moving to Palatine, there are many things you will have on your mind and also plenty of things that you will have to arrange as well, including the movers. Here at Moovers Chicago we have great experience in all kinds of home moves, and there are several steps that you can take to make the whole experience easier. Moovers Chicago is the premier movers in Palatine.
Start your preparations early: Getting ahead of the game when it comes to packing is one step that will really pay off as you get closer to moving day itself. Look at the items that don't get used to often, or things that are decorative, and get these packed early in the process.
Use Moovers Chicago on moving day: We have been helping people from across Chicago move home for many years, and we can really take the pressure off your shoulders on moving day. We are a highly professional family run company, and you can see a wealth of positive reviews on sites like Facebook Reviews and Yelp.
Box the items for different rooms together: When you are planning for packing, think of where your different small items will be going in your new home in Palatine. This may not necessarily be in the same location as they are in your current home, so box these together and they will be easier to unpack at the destination.
Packing clothing and fabrics safely: Clothing and fabric can be quite delicate items, so it is important to pack these in a way that will keep those materials safe and clean during the move. If you use Moovers Chicago, we can offer wardrobe boxes too, which will help you to look after delicate clothing during your home move.
Packing larger items of furniture: Looking after larger items of furniture is one of the most important things you will need to do, as they are often the most likely items to be damaged during a home move. You can do this packing yourself, but Moovers Chicago can also offer a furniture packing service on the day before your move.
Arrange care for children and pets on the day: Children and pets can be a big part of your family life, so making sure that they aren't at home on moving day is one of the biggest ways in which you can protect them. By keeping them safe and away from the property, it will also help us to get the furniture moved safely and efficiently.
Preparing for your first night in Palatine: Although most of your thoughts will be on getting everything moved, make sure you've thought out your plans for the first night in your new home. Pack a box of essentials that you will unpack first, and maybe check out the local take-out places for your first dinner.