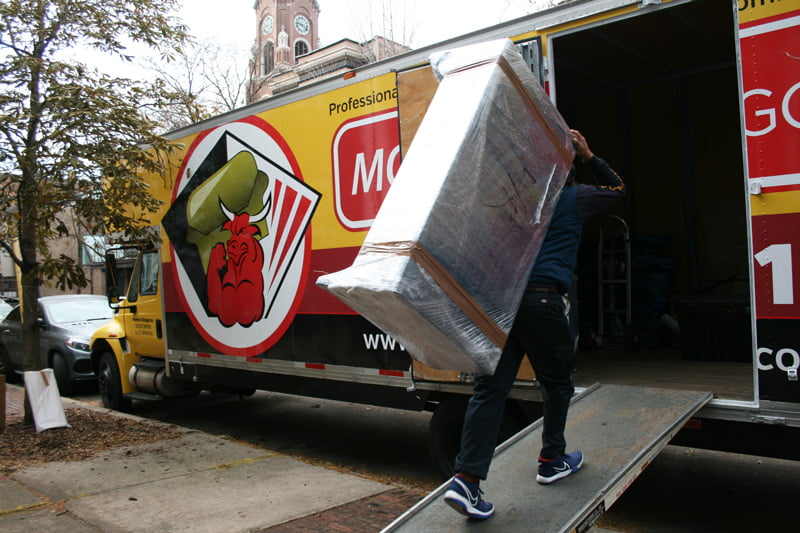 Relocating to Palatine
Palatine is a suburb of Chicago with a population of around 68,000 and a median income of $86K. Palatine, in Cook County, is one of the best places for families to live in Illinois and offers residents a mixed suburban / urban environment, amazing schools, outdoor activities, and a decent commute to downtown Chicago. Set yourself up for success in Palatine by making informed choices before you move. The easiest is choosing Moovers Chicago as your Palatine movers.
Real Estate in Palatine
The median home value is $296K with around 67% of residents owning their home; median property tax is $1,900. For those few who rent, the median rent is $1,300 / month (compared to the national average of $1,163).
Getting Around in Palatine
Like most suburbs, Palatine is largely car dependent; yet with a Walk score of 41 (out of 100) nearly all daily errands require a car. A Bike score of 51, Palatine has only minimal infrastructure (bike lanes and trails, hills, road connectivity, etc.) for cyclists.
Palatine has one Metra station on the Union Pacific Northwest (UP-NW) line. The station has 12 parking lots with 1,368 spaces (combined daily and permit).
Things to do in Palatine
Palatine has both a Summer Farmers' Market (May - Oct) and a Winter Farmers' Market (Nov - Apr).
Palatine Park District supports a large number of activities. Beyond a number of playgrounds and sport fields, the Park District manages a community center, recreations centers, several fitness centers, a performing arts center, a golf course and the Palatine Stables.
About Moovers Chicago
Moovers Chicago is a family-owned, professional moving company based in Chicago. We offer a range of services, including residential, commercial moving and storage services. We also have packing and unpacking services to further ease the burden of moving. No matter the size of the job, our first priority is to make your move as stress-free as possible.