The Advantages Of Moving To Palos Heights With Moovers Chicago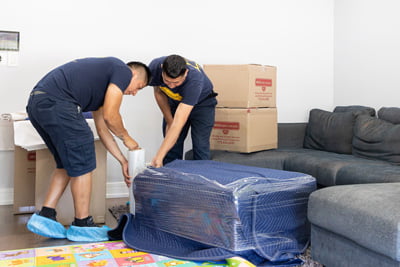 For anyone who has moved home in the past and done so without using a moving company, you will know that it can be a stressful and challenging experience, resulting in aching muscles and exhaustion at the end of the day. This is why services such as ours are here, because moving home can be one of life's big experiences, and having Moovers Chicago on your side can make it much easier and smoother. Once you've secured your new home in Palos Heights, get in touch so that we can book in your moving day and we can start to prepare to help you in to your new place. Moovers Chicago is the premier movers in Palos Heights.
Genuine Care And Professional Handling Of Your Furniture
One of the key advantages of using Moovers Chicago is that we care about making sure that everything gets done properly, and while moving efficiently we also take care and handle things properly during the move. We assign a team and vehicle that is suitable to your needs, and they are not rushed or pressured to get things done quickly, it is more important for us to make sure everything is moved safely and damage free. Our experienced team have moved all kinds of bulky furniture items, and know how to do this in the right way.
Clear And Transparent Pricing Structure
Another reason that you should consider using Moovers Chicago is that we believe in an upfront pricing structure, and when we provide a quote that will be a fair assessment of the final bill. We know how annoying it is if you get caught out with hidden charges, so we believe in being clear and fair in our prices. If you choose to use one of the additional services that we offer too, again, we believe in being up front about the costs of these services too.
Excellent Reputation For Peace Of Mind
By choosing Moovers Chicago you are going with a company that takes pride in the services we offer, and we have developed a strong reputation on the back of the services that we offer. You can see our accreditation on the Better Business Bureau website, and also see many reviews from our customers, who are very happy with the home move services they have received. Our team of movers work hard to maintain that reputation and want to make sure that you also are satisfied with your move to your new place in Palos Heights.
Additional Services To Make The Experience Easier
As well as helping with moving day itself, we can also offer other support services for your home move. If you would like us to dis-assemble some furniture like wardrobes for the move, and then install them in your new home on moving day then we can accommodate this. We can also provide wardrobe boxes to keep your clothes in good condition during the home move. While we're not a storage service, we can also offer short-term storage for a few days, if the dates for leaving one home and moving in to your new place don't quite align.