Planning And Completing A Home Move To Portage Park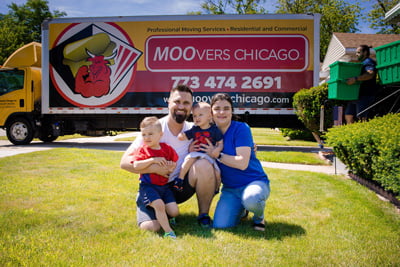 Once you have received your confirmation that you've secured a new home in Portage Park, then it can feel as though a lot of things start to happen very quickly indeed. There will be a lot of work on your plate and so many things to think about, but one thing you won't have to worry about is moving day itself if you contact Moovers Chicago and book their team for your home move. They are a company with an excellent reputation for the service they provide, and you can see this from the wealth of positive reviews that they have on sites such as Google Reviews and Yelp. Moovers Chicago is the premier movers for Portage Park.
One of the biggest tasks that will lie before you in the weeks leading up to the home move will be getting everything packed and ready to go. You really will need to start as early as you can, as you move through the different rooms in your home, and ideally any items or things which aren't essential or get used on a daily basis should be safely packed away. Make sure you label each box as they get packed as it can be easy to get them mixed up on moving day itself.
Another aspect of the home move that you'll need to prepare for is getting all of your services, utilities and notifying the local government of your home move in advance. This means you will know exactly when to take meter readings, and arrange for any engineer visits if required in advance of arriving at your new Portage Park home. This can be time consuming by itself, so make sure you start well in advance of the move, and give yourself plenty of time to speak to all of the relevant companies.
As you approach moving day, you should find that most of your possessions are already fully packed in boxes and ready to go, and it is just the essentials and the larger items of furniture you have to deal with. Make sure you take down flat-pack items like shelving or wardrobes for the move, and on the day before the move, you should consider wrapping your furniture in bubble wrap or a protective wrapping to keep them safe and clean during the move. If you are short on time, then Moovers Chicago can also help with a service to do this for you too.
Moving day itself should actually start off in a fairly relaxed way, as all you'll have on your plate is making sure there is a space available for the truck. The team will then arrive and promptly get things moving for you, and it is always impressive to see how easily these experienced team members will handle even bulky and heavy pieces of furniture. In no time, the Moovers Chicago will have everything over to your new Portage Park home, and you will be starting on the unpacking to get everything back out of their boxes again.
Nearest Neighborhoods