Why Hire A Professional Company For Your River Forest Home Move?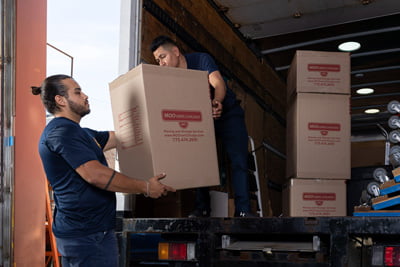 Looking for a new place to live is something that can take up a lot of time, with viewings and negotiations about price all part of the process, so it can be a relief when you've secured your River Forest home. However, the work definitely doesn't stop there, as the next steps involve getting ready and completing your move to your new home. Here is where a professional moving company like Moovers Chicago is a valuable partner in getting this done. Moovers Chicago is the premier movers for River Forest.
Professional Care For Furniture And Possessions

Knowing that moving day will be handled by our professional moving staff will mean less arranging of transport and asking friends for help. You can focus on the packing in the week or two before the move, and then unpacking and furnishing your new home afterwards.

Reduced Stress For You And Your Family

There are many different parts of the moving process that can cause stress for you and your family, so having one less thing to worry about is a good thing. Taking the stress of moving day away from you will give you more time to focus on the other jobs that have to be done as part of this process, such as packing and arranging for cancelling services in your existing home and setting them up in your new River Forest home.

Great Customer Service, Advice And Support

We take pride in offering the best possible service and supporting you throughout your River Forest home move, and we are always happy to answer any questions and help where we can. We are also proud to be accredited by the Better Business Bureau, which will give you faith in the service you can expect to receive from us. There are never any hidden charges, our quotes are clear, and any additional services are also clearly priced, so there's no nasty surprises when you pay the bill.

Additional Services For A Smoother Home Move

Moving home is a big thing for most people, so if you need a little additional help we have other services we can offer too. If you would like us to dis-assemble large furniture items like shelves or wardrobes, then we can arrange for this, along with someone to assemble them again in your new home. We also offer a furniture packing service where someone can help on the day before, while we can also help with wardrobe boxes and TV boxes for those more delicate items.

Excellent Reputation For Peace Of Mind

By choosing Moovers Chicago for your home move to River Forest, you can have faith that we work hard to maintain our reputation. You can see the many positive reviews we have on the Better Business Bureau and on review sites online as well, and we hope to make your home move so smooth that you'll want to leave a review for us too!
Nearest Neighborhoods
Forest Park
Melrose Park
River Grove
Maywood