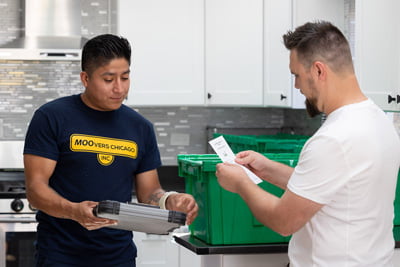 Relocating to Rolling Meadows
Rolling Meadows is a suburb of Chicago with a population of around 24,000 and a median income of $82K. Rolling Meadows, in Cook County, is one of the best places for families to live in Illinois and offers residents a mix of urban & suburban environments, amazing schools, plenty of outdoor activities, and is culturally diverse. Set yourself up for success in Rolling Meadows by making informed choices before you move. The easiest is choosing Moovers Chicago as your Rolling Meadows movers.
Real Estate in Rolling Meadows
The median home value is $255K with around 72% of residents owning their home; median property tax is $1,900. For those who rent, the median rent is $1,400 / month (compared to the national average of $1,163).
Getting Around in Rolling Meadows
Like many suburbs, Rolling Meadows is car dependent. With a Walk Scores between 39 (out of 100), you will need to do nearly all routine errands by car. A Bike Score of 64 means Rolling Meadows has some infrastructure (i.e. bike lanes, etc.) for cyclists. Unfortunately Park Ridge has limited access to public transportation for commuters. PACE (bus lines) support an on-demand, reservation-based route through Rolling Meadows to the Arlington Heights Metra Station.
Things to do in Rolling Meadows
The Rolling Meadows Park District was formed in 1958, and has been a finalist for the National Gold Medal award for excellence in parks and recreation management four times. The Park District provides activities for all ages and interests, manage several parks, including skating ring, courts, playing fields, and pools.
The Ned Brown Forest Preserve is 3,700 acres of deciduous forest, wetlands and open water with 13 miles of trails. This preserve is part of the mature Great Lakes hardwood forest (Busse Woods) with swamp white oak, black ash and red maple. Additionally you can explore Busse Lake with its miles of shoreline and many little islands at the Busse Lake Boating Center, which manages two boat launches, as well as a rental service.
About Moovers Chicago
Moovers Chicago is a family-owned, professional moving company based in Chicago. We offer a range of services, including residential, commercial moving and storage services. We also have packing and unpacking services to further ease the burden of moving. No matter the size of the job, our first priority is to make your move as stress-free as possible.