Seven Ways To Make A Home Move To Round Lake Easier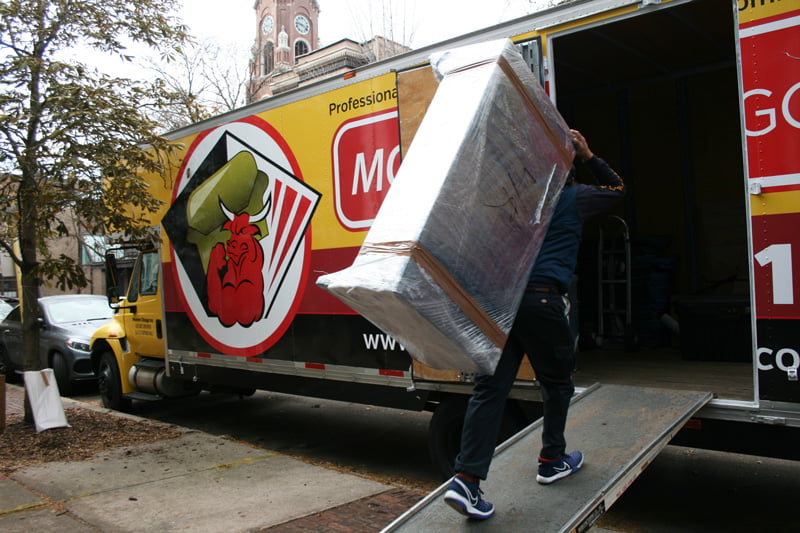 Moving home can be one of the most stressful experiences that most people will have during their lives, and if you've just arranged a new home in Round Lake, then you know that you'll have plenty of work ahead. There are ways that you can make any home move less stressful, and by preparing right you can be confident that you are less likely to experience hiccups during the home move. While you can't eliminate every possibility of things going wrong, the more you prepare the better your home move will be. Moovers Chicago is the premier movers for Round Lake.
Start Your Packing Early

The sooner you start packing the easier the whole process will become for you. A few weeks in advance of the move, start getting all of the non-essentials and decorative items in each room packed up and boxed where possible, so that you aren't rushing around on the day before the move to get everything done.

Arrange Your Utilities And Services For Your New Home

Because things like utilities and services may need some preparation to get ready for your arrival, it is best to start this early. Speak to your utility companies and get any appointments that will be required booked in advance, so your new home is ready to go.

Use Moovers Chicago For The Home Move

Having a reliable moving company on your side can make a big difference to how well the home move will go. Moovers Chicago has been helping people to move home in the Chicago area for years. Have a look at our reviews on the Better Business Bureau website and you'll see that we are the natural choice.

Ask Friends Or Family To Look After Children Or Pets On Moving Day

When you are moving home, you want to make sure that your children or any pets you have are safe and well. Try to arrange care for them away from home on moving day, as people moving heavy furniture can be a hazard for them.

Pack A Box Of Essentials To Open On Arrival

One of the last boxes you pack in your current home will be the essentials box that you open first. Think about what you're going to want straight away when you arrive, and box these together so that they are ready for you to open.

Use Moovers Chicago's Additional Services For An Even Smoother Home Move

We offer services including the dismantling and re-assembly of flat pack furniture, as well as a furniture wrapping service to protect your furniture during the move, so book these in advance if needed.

Plan Ahead For Your First Night In Your Round Lake Home

Even if Moovers Chicago has taken all of the work of your home move during the day, you can expect to be pretty tired, especially after the unpacking has started. You may want to check out local restaurants and plan for how you'll deal with your first night there.