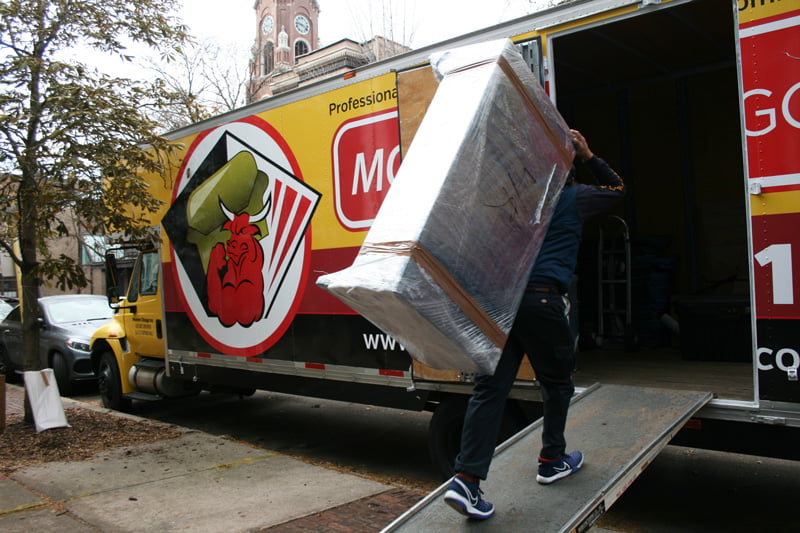 Relocating To Round Lake
Round Lake is a suburb of Chicago with a population of around 19,000 and a median income of $86K. Round Lake, in Lake County, is a good place to live in Illinois and offers residents a sparse suburban environment, a diverse community and plenty of outdoor activities. Set yourself up for success in Round Lake by making informed choices before you move. The easiest is choosing Moovers Chicago as your Round Lake movers.
Real Estate in Round Lake
The median home value in Round Lake is $228K with around 76% of residents owning their home; median property tax is $1,880. For those who rent, the median rent is $1,400 / month (vs. the national average of $1,150).
Getting Around in Round Lake
Round Lake is extremely car dependent. With a walk-abilty score of 20 (out of 100), nearly all errands will require a car. Round Lake's bike-abilty score of 39 means there is very limited infrastructure (i.e. bike lanes, etc.) for cyclists.
Round Lake has a light-rail station on Metra's Union Pacific North (UP-N) line, with service to Kenosha (to the north) and Ogilvie Transportation Center (downtown Chicago). The station has 45 permit parking spaces available.
Things to do in Round Lake
A fine place to be, especially in summer, Lakefront Park is on the northwest shore of Round Lake. In the warmer months the sandy beach here is patrolled by lifeguards, and the park also has a boat launch and extensive open space shaded by mature trees. The lakefront season runs from Memorial Day weekend to Labor Day weekend. Complementing the beach is a scenic overlook, a playground and picnic shelters.
This 1,226-acre expanse of woods, prairie and wetlands was inhabited by the Potawatomi Native Americans until the 19th century. Grant Woods also encompasses a piece of the north shore of the enormous Long Lake, and there's a public boat launch here for kayaks, paddle-boards, canoes and car-top boats. There are more than six miles of gravel trails in this gently undulating landscape, open to hiking, running, bicycling and cross-country skiing in winter. Snowmobile riders can also discover Grant Woods in the cold season, along 4.5 miles of trails that link with trails on adjacent land.
Nearest Neighborhoods
About Moovers Chicago
Moovers Chicago is a family-owned, professional moving company based in Chicago. We offer a range of services, including residential, commercial moving and storage services. We also have packing and unpacking services to further ease the burden of moving. No matter the size of the job, our first priority is to make your move as stress-free as possible.