What To Prepare When Moving To Schaumburg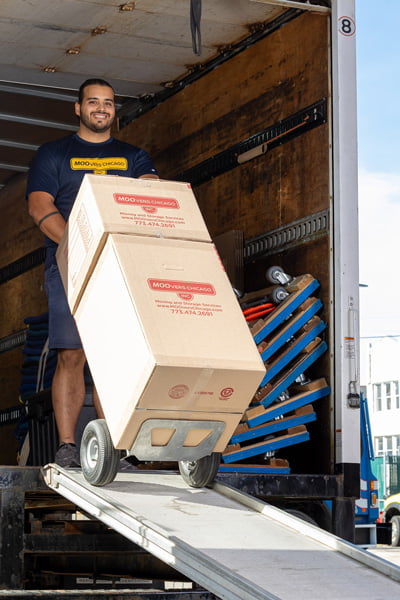 If you have just secured a new home in Schaumburg, then we know you're likely to be keen to get moving forward and to start enjoying your new life in your new property. However, there is still plenty of work to do before you reach that point, so think about what you will need to do in advance of moving day. Here at Moovers Chicago we view our role in facilitating your home move to be vital to how your early memories in your new home will be remembered. We aim to take a big part of the burden on your behalf, so you can focus on the good stuff about the move. Moovers Chicago is the premier movers for Schaumburg.
Planning For Packing Everything Before The Move
You should start to pack a few things in the weeks before your move to Schaumburg, and consider looking through each room in your current home, and see what can be packed in advance of the move. It is also worth thinking about whether you need to buy wardrobe boxes or get a TV box to keep these delicate items safe, and if you use Moovers Chicago then we can help with this. You should also plan to have a box of the essential items that you will need in your new home straight away, so that you can open this immediately when you are settling in to your new home.
Do You Need A Professional Moving Company?
Naturally at Moovers Chicago we think that we can make your move easier and quicker, but if you are thinking about your home move to Schaumburg, then there are a few factors that can make a professional movers the right choice.
Large And Bulky Furniture Handling these kinds of items yourself can put a real strain on the body, so if you have couches, wardrobes or other large or heavy items, it can make a lot of sense to use a moving company to take the strain for you.
High Value Items To Move The more expensive your furniture, the more it makes sense to use a professional moving company. These companies are insured in case anything is damaged, plus an experienced moving team is less likely to scuff or damage these items as they get them safely to your new home.
Time Constraints Preparing for moving day can be something that takes a lot of time, so our services can really help in getting everything done more efficiently.
Your First Night In Your Schaumburg Home
Once you've got everything in to the different rooms of your new home, you will then be starting the work of unpacking. If you have prepared a box of essentials that you will unpack first, then this can allow you to make up a coffee or a pick me up of your choice before you start on the real work of settling in. You may also want to research the local take-out restaurants, as it can be a nice way to start your new life in your new home.