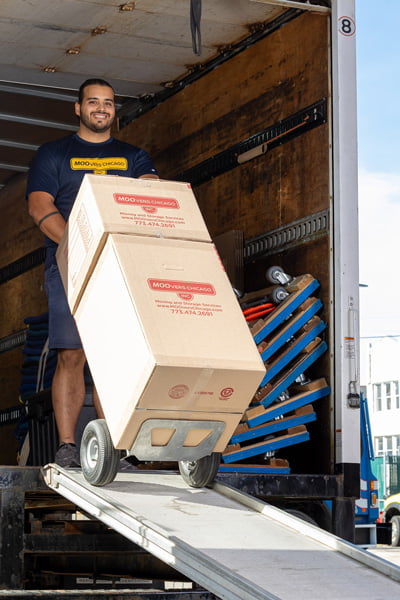 Relocating To Schaumburg
Schaumburg is a suburb of Chicago with a population of around 78,000 and a median income of $85K. Deerfield, in Cook County, is one of the best places for families to live in Illinois and offers residents an urban / suburban mixed environment, amazing schools, outdoor activities, and cultural diversity. Set yourself up for success in Schaumburg by making informed choices before you move. The easiest is choosing Moovers Chicago as your Schaumburg movers.
Real Estate in Schaumburg
The median home value is $273K with around 61% of residents owning their home; median property tax is $1,800. For those few who rent, the median rent is $1,500 / month (compared to the national average of $1,163).
Getting Around in Schaumburg
Like many suburbs, Schaumburg is car dependent. With a Walk score of 43, most daily errands require a car. Schaumburg has some infrastructure for cyclists (i.e. bike lanes, etc.), resulting in a Bike score of 66.
Deerfield has a Metra rail station on the Milwaukee District West (MD-W). The station has 6 parking lots for a total of 1,188 spaces (mix of daily and permit parking). Unfortunately the PACE route 602, servicing Schaumburg, has been eliminated.
Things to do in Schaumburg
Schaumburg has plenty of entertainment venues. At the Improv Comedy Club (Chicago), located in Schaumburg, you catch local or major stand-up comedians. Schaumburg is home to Chicagoland's very own Medieval Times Dinner Theater. You can bring the kids and watch them root for their favorite knights in this well-loved performance. You can be part of the story at The Dinner Detective, the area's premier murder mystery story-telling event.
The art scene is healthy in Schaumburg. The Chicago Athenaeum International Sculpture Park is a beautiful open park in Schaumburg hosts a wide variety of contemporary sculptures. The Al Larson Prairie Center for the Arts combines an indoor gallery with outdoor performance space. The Trickster Art Gallery is a central force in the Schaumburg arts scene, dedicated to celebrating and promoting the work of contemporary Native American artists and performers.
Nearest Neighborhoods
About Moovers Chicago
Moovers Chicago is a family-owned, professional moving company based in Chicago. We offer a range of services, including residential, commercial moving and storage services. We also have packing and unpacking services to further ease the burden of moving. No matter the size of the job, our first priority is to make your move as stress-free as possible.