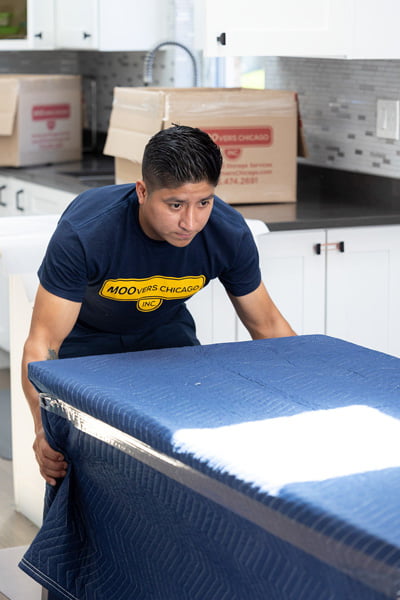 Relocating to Schiller Park
Schiller Park is a suburb of Chicago with a population of around 12,000 and a median income of $60K. Schiller Park, in Cook County, offers residents a dense suburban feel, great schools, outdoor activities, and cultural diversity. Set yourself up for success in Schiller Park by making informed choices before you move. The easiest is choosing Moovers Chicago as your Schiller Park movers.
Real Estate in Schiller Park
The median home value is $230K with around 56% of residents owning their home; median property tax is $1,700. For those who rent, the median rent is $1,166 / month (compared to the national average of $1,163).
Getting Around in Schiller Park
Like many suburbs, Schiller Park tends to be car dependent. With a Walk Scores between 74 (out of 100), Schiller Park is relatively walkable which realistically translates to that several routine errands can be done on foot. A Bike Score of 46 means there is some infrastructure (i.e. bike lanes, etc.) for cyclists, but not biking is not the most practical method of transport.
Schiller Park offers access to many transportation options including airplane, train, and bus. The village maintains a Metra Commuter Train Station on Metra's North-Central Service between Antioch and Chicago; it is conveniently located within minutes of O'Hare Airport.
Things to do in Schiller Park
Local options include the wonderful Anna Montana Water Park and Memorial Pool. Schiller Park is also right next door to some of the Cook County Forest Preserve District's beautiful outdoor areas, which are a great location for all kinds of recreational activities such as picnicking, bike riding, and others.
Looking for something different? Check out Axeclusive Axe Throwing & VR Lounge, axe throwing and virtual reality place in one place. A dedicated axe throwing coach will teach you how to throw an axe and land bullseyes in no time. You can also immerse yourself in a virtual reality experience that is literally out of this world.
About Moovers Chicago
Moovers Chicago is a family-owned, professional moving company based in Chicago. We offer a range of services, including residential, commercial moving and storage services. We also have packing and unpacking services to further ease the burden of moving. No matter the size of the job, our first priority is to make your move as stress-free as possible.