Getting The Best Home Move Experience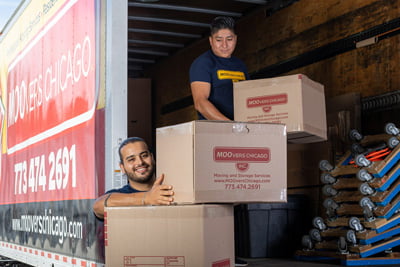 When you are looking for a new home you will be full of excitement and imagining yourself in your new home, but once you've secured a new place in Streamwood that is often when the real work starts. There is naturally a period of upheaval when you are moving home, and this comes with the planning and the work of packing all your furnishings, along with unpacking them at the other end. One of the most stressful parts of the home move process is moving day itself, and one of the biggest things you can do to give yourself a better experience of moving home is to hire a professional company to help. Moovers Chicago is the premier movers for Streamwood.
Choosing The Right Company For Your Home Move
Here at Moovers Chicago we have been helping people to move home for years, and we have experience of everything from getting furniture out of a small apartment through to moving from a large mansion. We are here to help with all kinds of home moves large and small, and our experienced team of movers can make sure all your furniture is moved efficiently and safely moved to your home in Streamwood. We are a family run company and take pride in making sure all our moving staff are fully trained and have the right equipment to get everything done correctly, so that all of your furniture and possessions are well cared for.
Preparations To Complete Before The Move
One of the biggest things that you can do to reduce the stress and give yourself a better experience of moving home is to try and make sure that you prepare as well as possible for the moving day itself. Make sure that you start going through each of the rooms in your current home, and start boxing the items that you don't use on a daily basis, and that everything such as artworks or decorative items are packed securely well in advance of the move. If you have children or pets, make arrangements so that they are looked after by friends or family, or arrange for daycare for them on moving day so you can focus on getting everything moved over without any risk to them.
Moving Day And Settling In To Your New Streamwood Home
When it comes to moving day itself, if you have hired Moovers Chicago the only thing that we will ask you to do is to make sure that you have space outside your property for us to park the truck when we arrive. We will send a suitable vehicle and team to move your items, and our team will work efficiently to remove everything from your current home, and then get everything in the right place in your new home in Streamwood. We will keep you updated on the move, and complete any furniture installation if you've ordered that service, and once our work is done, it is then over to you to start getting everything unpacked and to start feeling at home in your new property.