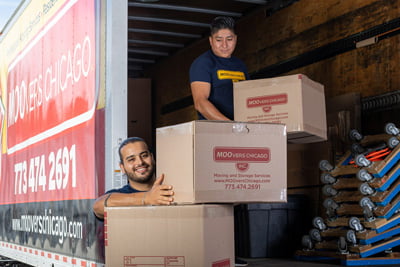 Relocating to Streamwood
Streamwood is a suburb of Chicago with a population of around 40,000 and a median income of $89K. Streamwood, in Cook County, offers residents a sparse suburban environment, outdoor activities, and cultural diversity. Set yourself up for success in Streamwood by making informed choices before you move. The easiest is choosing Moovers Chicago as your Streamwood movers.
Real Estate in Streamwood
The median home value is $216K with around 85% of residents owning their home; median property tax is $1,700. For those few who rent, the median rent is $1,700 / month (compared to the national average of $1,163).
Getting Around in Streamwood
Like many suburbs, Streamwood is car dependent. With a Walk score of 36, nearly all daily errands require a car. Streamwood has only minimal infrastructure for cyclists (i.e. bike lanes, etc.), resulting in a Bike score of 48.
The Streamwood is served by two Metra Commuter Train Stations in Bartlett and Hanover Park. The Bartlett Train Station is located at Oak and Railroad Avenues in Downtown Bartlett. The Hanover Train Station is located at Barrington Road and Lake Street. The Metra Commuter Train provides transportation to downtown Chicago, through historic Union Station, and other suburbs along the line. Both stations feature daily and quarterly parking as well as Kiss-n-Ride drop-off and bicycle parking. Daily parking is $1.00 and payable at the lot; quarterly parking permits are available.
Things to do in Streamwood
Streamwood Park District has 47 parks throughout the Streamwood community; facilities include dog parks, aquatic center, lap pool, sport courts, ball fields, fitness centers, dance studio, playgrounds, and challenge courses. Additionally, Hoosier Grove Barn and the one-room schoolhouse museum that once supported the residents of Hoosier Grove (former name of Streamwood).
Streamwood hosts the annual Streamwood Summer Celebration is held the last full weekend of July. Over 10,000 people attend Summer Celebration over the three day festival that include food, drinks, music, games, and a carnival.
About Moovers Chicago
Moovers Chicago is a family-owned, professional moving company based in Chicago. We offer a range of services, including residential, commercial moving and storage services. We also have packing and unpacking services to further ease the burden of moving. No matter the size of the job, our first priority is to make your move as stress-free as possible.