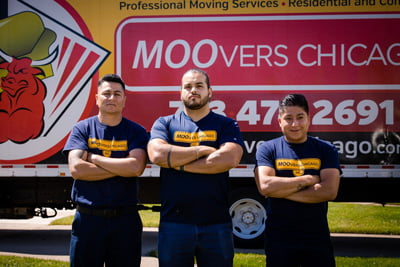 Relocating to Tinley Park
Tinley Park is a suburb of Chicago with a population of around 56,000 and a median income of $88K. Tinley Park, in Cook County, is one of the best places for families to live in Illinois and offers residents a dense suburban environment, great schools, plenty of outdoor activities, and cultural diversity. Set yourself up for success in Tinley Park by making informed choices before you move. The easiest is choosing Moovers Chicago as your Tinley Park movers.
Real Estate in Tinley Park
The median home value is $248K with around 86% of residents owning their home; median property tax is $1,800. For those who rent, the median rent is $1,300 / month (compared to the national average of $1,163).
Getting Around in Tinley Park
Like many suburbs, Tinley Park is car dependent. With a Walk Scores between 35 (out of 100), you will need to do nearly all routine errands by car. A Bike Score of 43 means Tinley Park has only minimal infrastructure (i.e. bike lanes, etc.) for cyclists. Tinley Park has some access to public transportation targeted at commuters. The Tinley Park (Metra) Commuter Rail station has permit parking for commuters to Chicago and Joilet. PACE bus service also is available in the area.
Things to do in Tinley Park
Tinley Park has numerous artistic and cultural venues. With in-town attractions, such as our interesting Tinley Park history museum or the visual arts center. Tinley Park hosts an annual series of popular, family-friendly events that are enjoyed by residents, including parades, live music, farmer markets and block parties.
The Park District maintains 40 parks, 33 ball fields and several facilities. For example, the Tony Bettenhausen Recreation Center has many amenities including an indoor jogging/walking track, gymnasium with three basketball courts and six volleyball courts, lounge/museum, meeting rooms, program rooms, arts and crafts room, teen and senior drop-in centers, an indoor batting cage, and a teaching kitchen.
Nearest Neighborhoods
Oak Forest
Mokena
Frankfort
Matteson
About Moovers Chicago
Moovers Chicago is a family-owned, professional moving company based in Chicago. We offer a range of services, including residential, commercial moving and storage services. We also have packing and unpacking services to further ease the burden of moving. No matter the size of the job, our first priority is to make your move as stress-free as possible.