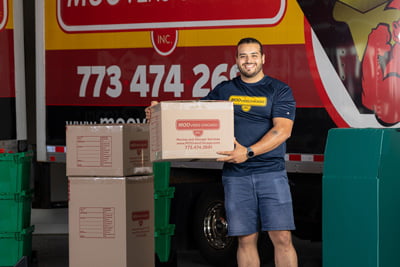 Relocating To Wauconda
Wauconda is a suburb of Chicago with a population of around 14,000 and a median income of $103K. Wauconda, in Lake County, is a great place to live in Illinois and offers residents a sparse suburban environment, good schools, outdoor activities, and a diverse community. Set yourself up for success in Wauconda by making informed choices before you move. The easiest is choosing Moovers Chicago as your Wauconda movers.
Real Estate in Wauconda
The median home value in Wauconda is $235K with around 79% of residents owning their home; median property tax is $2,000. For those who rent, the median rent is $1,300 / month (vs. the national average of $1,150).
Getting Around in Wauconda
Most suburbs can be very car dependent, yet Wauconda is highly walkable. With a Walk score of 75 (out of 100) many daily errands can done on foot. Wauconda's bike-abilty score of 48 means there is very limited infrastructure (i.e. bike lanes, etc.) for cyclists.
Wauconda has limited public transportation options; 81% of commuters drive their own car (alone) to work. One option is the Metra light-rail station in Mundelein, which is nearby but has limited parking.
Things to do in Wauconda
Bangs Lake located in Wauconda is a glacial lake. It features a shore length of 6.3 miles and offers diverse recreational activities with fishing as the most popular activity. The lake's natural element is well maintained and the authorities who work together by organizing various drives and events throughout the year. It is one of the most visited destinations for families looking for a fun and relaxing day.
Lakewood is Lake County's largest forest preserve, offering trails for hiking, cross-country skiing and snowmobiling, dedicated equestrian trails, and biking along sections of the regional Millennium Trail and Fort Hill Trail. These regional trails allow for continuous travel and easy passage under Route 176 and Fairfield Road. Other preserve amenities include a Dog Exercise Area, a lighted Winter Sports Area with ice skating area and sled hill and a variety of fishing ponds. Biking is permitted on the regional trail sections. Dogs must be leashed and on trails at all times, and pick up after them. Off-leash options exist within any of the Dog Exercise Areas.
About Moovers Chicago
Moovers Chicago is a family-owned, professional moving company based in Chicago. We offer a range of services, including residential, commercial moving and storage services. We also have packing and unpacking services to further ease the burden of moving. No matter the size of the job, our first priority is to make your move as stress-free as possible.