Preparations You'll Need To Make For A Smooth Home Move To Wauconda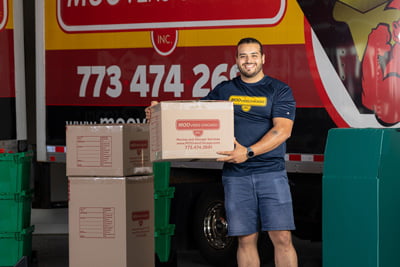 Once you've completed your agreement to purchase or rent a new property, you will usually be pretty excited about starting the next phase of life in your new home. However, there is plenty of work to do in order to get everything over to your new place, and this will often be one of the busiest times in your life as there are so many preparations to make. If you've just secured that new home in Wauconda, then now is the time to start preparing and getting ready for the home move by hiring the movers. Moovers Chicago is the premier movers for Wauconda.
Hire Moovers Chicago For Moving Day
One of the most important things you can do is to have a reliable and efficient home move company on your side, and Moovers Chicago is one of the best in the business. We have been offering home move services for years, and have teams and vehicles that are suitable for every type of home move, from large homes down to condos and apartments. We have developed a sterling reputation for our services, and you can see on sites like the Better Business Bureau and Google Reviews what some of our lovely customers have to say after we have helped them to move home.
Start The Packing Weeks In Advance
The earlier you get started with the packing, the less stressful you will find the actual day before moving day and moving day itself. Once you've secured your new home in Wauconda, start working through each room in your house, and any items that aren't essential should be packed up and boxed in advance of your home move. Make sure you label each box with the destination room in your new home, so our team know where to put it. If you're likely to be short on time in the few days before the move, we can offer additional services to dismantle furniture so it can be transported flat, and also a furniture wrapping service.
Complete The Administration And Arrange The Services In Your New Home
Getting everything ready to move to your new home isn't just about packing, but you'll have to get all of the services ready for the move too. Make sure you set aside time to speak to the local authorities, utility companies and service companies so that your accounts for the current property are either moved over, or closed and new accounts set up on the new home if needed.
What To Expect On Moving Day
Your Moovers Chicago team will arrive promptly and ready to carry out your home move, and you will see how quickly and efficiently they are able to get everything moved over to your new place. The training and experience to be able to get everything moved safely and efficiently is impressive, and they will soon have all of your possessions moved over to your new Wauconda home. Then the real work starts for you, as you'll have to start unpacking and getting everything in place for your new life.