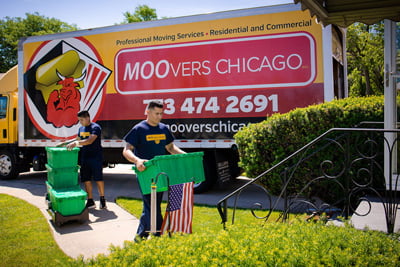 Relocating to Waukegan
Waukegan is a suburb of Chicago with a population of around 90,000 and a median income of $59K. Waukegan, in Lake County, offers residents a dense suburban environment, outdoor activities, and exceptional diversity. Set yourself up for success in Waukegan by making informed choices before you move. The easiest is choosing Moovers Chicago as your Waukegan movers.
Real Estate in Waukegan
The median home value is $147K with around 49% of residents owning their home; median property tax is $1,500. For those few who rent, the median rent is $1,023 / month (compared to the national average of $1,163).
Getting Around in Waukegan
Like many suburbs, Deerfield is car dependent. With a Walk score of 49, most daily errands require a car. Waukegan has only minimal infrastructure for cyclists (i.e. bike lanes, etc.), resulting in a Bike score of 42.
Waukegan has only minimal access to public transportation. The nearest Metra rail line is in Kenosha, IL. Waukegan has a PACE bus terminal / turnaround that supports several bus lines (561, 562, 563, 564, 565, 568, 571).
Things to do in Waukegan
Waukegan has several golf courses, both 9 and 18 hole courses, including Bonnie Brook Clubhouse, Glen Flora Country Club and Midlane Country Club.
Waukegan BMX is a USA BMX sanctioned track. The track is an outdoor facility ran in conjunction with the Waukegan Park District. There are races on Saturdays (Spring-Fall) and Thursday nights in the summer. It also provides sanctioned gate practice for USA BMX members is on Monday nights.
The historic Genesee Theatre both produces and hosts a continual series of events, including film nights, traveling shows, kids theater and live music events.
Finally, the Waukegan Municipal Beach is a 400-acre with a mile-long beach and 1,000 slip marina. The Stiner Pavilion on the beach is great place for live music. Additionally the annual Polar Bear Plunge is celebrated on New Years.
About Moovers Chicago
Moovers Chicago is a family-owned, professional moving company based in Chicago. We offer a range of services, including residential, commercial moving and storage services. We also have packing and unpacking services to further ease the burden of moving. No matter the size of the job, our first priority is to make your move as stress-free as possible.