Five Ways Your Home Move To West Loop Will Be Improved By Working With Moovers Chicago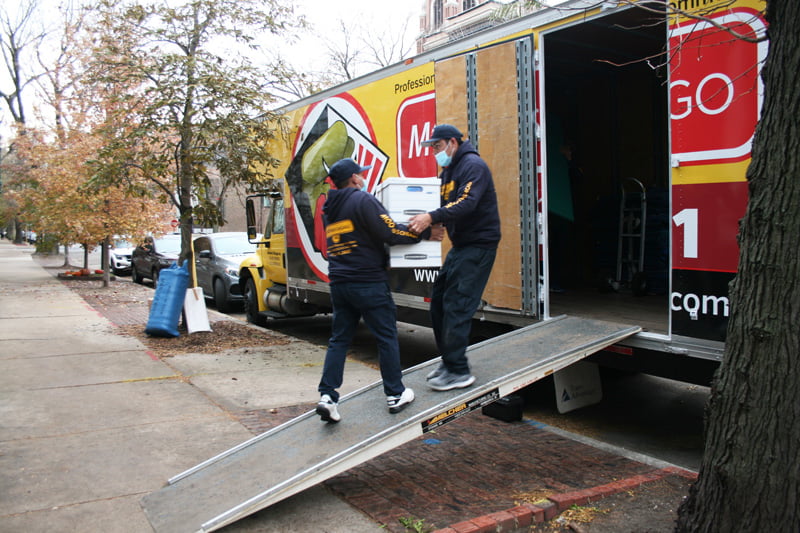 Starting to plan for a new home move to West Loop? One of the best decisions that you can make at this point is to contact us at Moovers Chicago so that we can schedule in your home move nice and early. Moving home is already a stressful period at the best of time, with so many things to remember, so having us on your side will make moving day a whole lot better. Our friendly and professional team are here to take your calls, and to answer any questions you may have and to arrange a quote for your home move. Moovers Chicago is the premier movers for the West Loop area.
You'll Have Peace Of Mind That Comes With A Professional Home Move

One of the biggest reasons to hire Moovers Chicago is that we are an experienced home moving company that have helped hundreds of residential and commercial customers to move in West Loop and across the Chicago area. Our team of movers are highly trained to be able to move everything you can expect in the home move, and are comfortable shifting even the heavy and bulky items. You can be confident that we will get everything safely over to your new home.

You'll Have More Time To Arrange All The Other Aspects Of Your Move

By having Moovers Chicago on board for your home move, it means that you know that moving day is covered, and you can proceed with all of the other arrangements. Packing is probably the biggest work that you will have to do in the weeks preceding the move, so it is best to get started early. You will also need to speak to all of your utility and services companies so that all of these are moved over efficiently to your new home as well.

You Can See The Excellent Reputation Moovers Chicago Have Developed

We have worked very hard over the years to develop our reputation for providing a high quality and transparent home and business moving service. We have been accredited by the Better Business Bureau, and you can also see some of the lovely comments that our customers have left us on their website. We also have more comments and reviews of our service that can be seen on sites like Google Reviews, Yelp and Facebook Reviews.

You Can Take Advantage Of Additional Services To Make The Move Even Easier

Moovers Chicago can offer a furniture dismantling service to take down your flat pack furniture, and also install them again upon arrival in your new property. We can also provide a furniture wrapping service so that all of your furniture is clean and protected during the move.

You'll Have More Energy To Unpack After You Arrive At Your New Home

By using Moovers Chicago on moving day, we take the heavy lifting and get everything over to your new place in West Loop. This means you'll be relaxed and refreshed when we hand over to you and you start the work of unpacking.