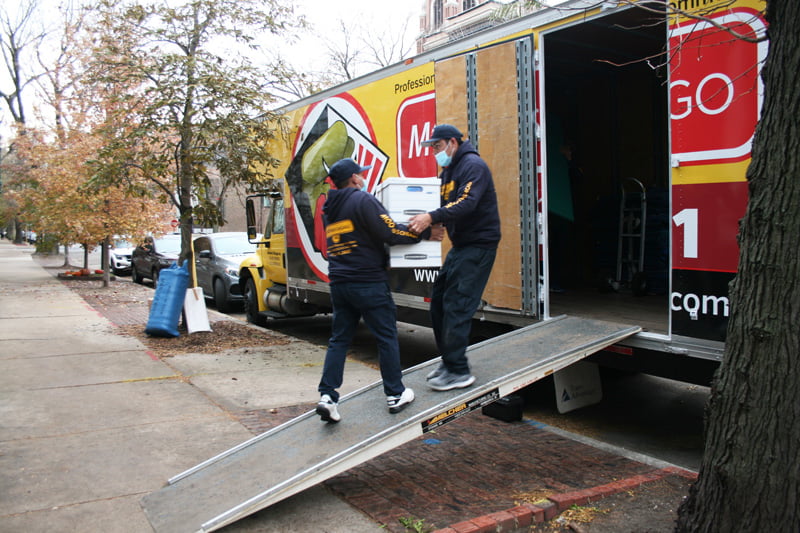 Relocating to West Loop
West Loop is a neighborhood in Chicago with a population of around 28,000 and a median income of $127K. West Loop, in Cook County, is one of the best places to live in Chicago and offers a dense urban environment with great dining, plenty of outdoor activities and a nominal commute. Set yourself up for success in West Loop by making informed choices before you move. The easiest is choosing Moovers Chicago as your West Loop movers.
Real Estate in West Loop
The median home value $380K with around 41% of residents owning their home; median property tax is $3,100. For those who rent, the median rent is $2,200 / month (compared to the national average of $1,163).
Getting Around in West Loop
A car is definitely not a requirement for living in West Loop. With a Walk Score of 96, there is no requirement for a car to run errands. A Bike score of 86 means it is plenty of infrastructure (i.e. bike lines, etc.) and biking is a viable travel option. Additionally West Loop is part Chicago's world-class public transportation.
Things to do in West Loop
A former meat-packing district, the West Loop has become one of the most dynamic dining destinations in the city. In particular, a stretch of Randolph Street known as Restaurant Row is where you'll find many of the neighborhood's most celebrated spots, from high-end tasting menus to hidden ramen joints to fourth-generation sandwich shops.
Time Out Market is a gem in the West Loop. There is enough here to occupy a full day. There are amazing performances, family-friendly events, Chicago-flavored gift shops, artisan stores, unique dining experiences, and a beautiful spaces to relax.
Nearest Neighborhoods
About Moovers Chicago
Moovers Chicago is a family-owned, professional moving company based in Chicago. We offer a range of services, including residential, commercial moving and storage services. We also have packing and unpacking services to further ease the burden of moving. No matter the size of the job, our first priority is to make your move as stress-free as possible.