Seven Things You Can Do To Make A West Town Home Move Simpler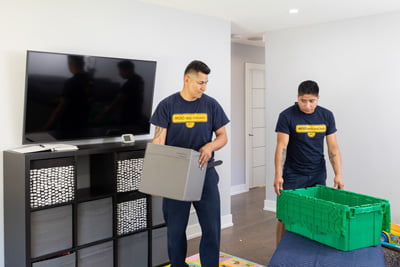 Anyone who has ever completed a home move will know that it can be a challenge, and even for small apartments it can be an awful lot of work to get everything over the line to the point where you're relaxing in your new place. If you've just secured a new home in West Town, try not to worry too much about the work ahead, because there are some things you can do to make it a little simpler, including hiring the right movers. Here at Moovers Chicago we have helped so many people and businesses to move, so we know how to make things as smooth and efficient as possible.
Choose Moovers Chicago As Your Home Move Company

Naturally, we'd recommend you hire us so that we can deal with the heavy lifting of moving day for you. We are an experienced and professional company that will get all of your furniture and possessions moved safely over to your new home.

Start Speaking To Your Utility And Services Companies Early

Getting all of your accounts moved over to your new home can be time consuming, and in some cases they may need someone to visit the new home. By getting these plans in place early, it should mean that everything will transition more seamlessly to your new place in West Town.

Use The Additional Services To Make Your Home Move Easier

As well as moving day, Moovers Chicago can also offer a furniture disassembly service where flat pack items are easier and safer to transport flat, and we then offer installation of them in your new place. We can also provide a furniture wrapping service as well.

Start Packing Early

Preparation is key when it comes to moving home, and you don't want to leave packing until the last minute. Get all of the non-essential items that you don't use every day packed and boxed in advance, so there's less stress on the eve of moving day.

Make Arrangements For Pets And Children To Be Looked After On Moving Day

You want to make sure all members of your family are safe during the move, and with heavy and bulky items being moved, it is best to have friends or family to look after children on moving day itself.

Label All Of Your Boxes And Furniture

In order to give yourself less work once you arrive in your new place in West Town, leave labels on everything so the moving team know in which room each box or piece of furniture is to be left upon arrival.

Plan For Your Arrival In Your New West Town Home

Even though you're using Moovers Chicago for the home move, you've still got plenty of work to do in terms of unpacking. You might want to have a box of essentials or treats that you open up first, or you may want to research take-out options for dinner on the first evening in your new place.